The LARTE Project showcases the best of contemporary Italian design, culinary creativity and artistic expression in a casual café experience. Located in Dubai's flourishing Design District, LARTE Dubai is a joint venture between LARTE Milan and Roya Hospitality. Part of the prestigious Altagamma Foundation, a committee of high-end Italian cultural, fashion and design brands from different sectors that are united by a continuous search of innovation and quality. LARTE was founded as an entrepreneurial initiative by Allegrini, Baratti & Milano, Bellavista, Ca' Del Bosco, Ferrari Trento, Feudi di San Gregorio, Illy and San Pellegrino.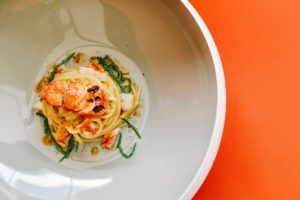 Following the flagship concept in Milan, LARTE Dubai offers an all-day dining experience combining a counter service 'caffé' and full-service 'trattoria'. Living by the philosophy of 'bello, buono e ben fatto', meaning 'the beautiful, the good and the well-made', the concept is a model example of simple, honest Italian excellence and hospitality.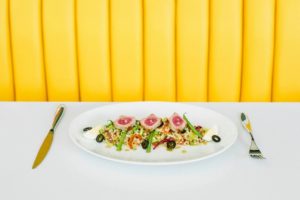 FOR THE LOVE OF FOOD
The menu at LARTE Dubai is impressively curated, featuring both traditional Italian dishes and lighter Mediterranean flavours. Serving breakfast, lunch and dinner, guests can choose from a selection of small Antipasti plates perfect for sharing or more substantial main courses. The menu offers a wide selection of vegetarian, vegan, seafood and meat options. Using only the best Italian ingredients to highlight authentic Italian flavours, LARTE Dubai's Antipasti plates include homemade dips, carpaccio, cured meats, salads, focaccia and regional Italian cheeses. The menu also features some rarely seen Italian dishes including the Oven baked Ziti Ragu, the Truffled Clams Casarecce and their take on a French toast using Italian Panettone for dessert.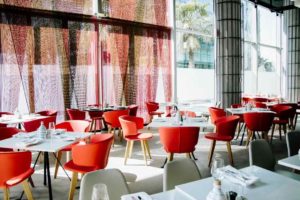 FOR THE LOVE OF ART & DESIGN
Designed by Paul Bishop of the award winning Bishop Design LLC, LARTE Dubai's vibrant modern design showcases exclusively Italian brands from Altagamma members: Artemide lighting, Bisazza ceramics, Alias and Desalto furniture. Comprising of four distinct areas – a counter service 'caffe', a terrace, a bar and 'trattoria'.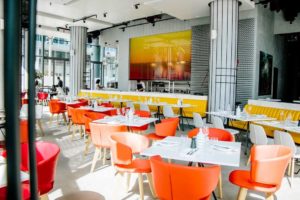 Home to genuine hospitality, LARTE Dubai offers Italian Mediterranean cuisine, complemented by effortless style, elegance and a warm atmosphere. With unique offerings available throughout the day; from lunchtime dining, sunset aperitivo drinks and al fresco seating, whether for business or pleasure, LARTE Dubai will always be the right choice with captivating objects of design, to enjoy breakfast, lunch, aperitif or dinner.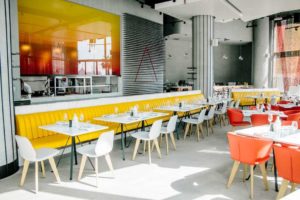 LARTE Dubai
Location: Building 10, Dubai Design District (D3)
Telephone:  + 971 4 240 0441
Email: infodxb@larte.ae
Website: www.larte.ae
Social Media: @larte.dxb