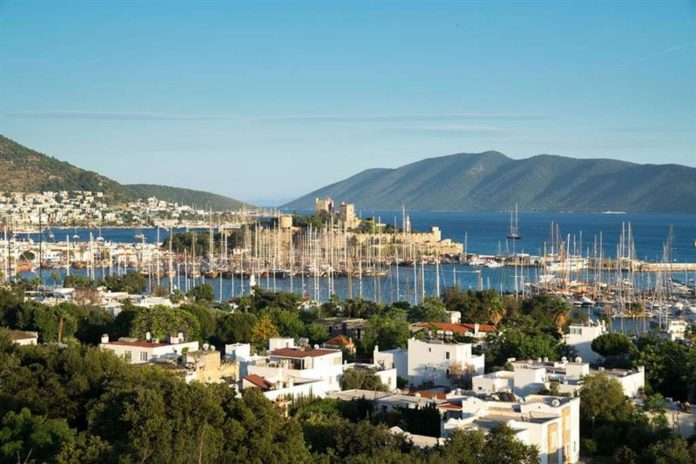 Bodrum is well known for its buzzing nightlife, fashionable restaurants and beautiful sandy beaches.
Yet the former fishing village, on the turquoise Turkish Rivera, has a wealth of historical sites for travellers seeking to expand their horizons, says Makis Antonatos, the manager of boutique resort Caresse Bodrum.
"The Turkish Riviera is dotted with monuments, rock tombs and ancient settlements, some of which have been restored to their former glory," he said.
"Yet in the minds of many travellers, Bodrum is merely a party town and a place to sunbathe and shop."
Remnants of the former fishing village's fascinating past can be seen all over the area, said Antonatos, whose sea-facing property is sited away from the town's more raucous tourist strips. Here follow his top recommendations…
Halicarnassus, one of the fabled Seven Wonders of the World, is the top pick for travellers interested in the region's rich history. This formidable settlement – a UN-designated World Heritage Site – was severely damaged by an earthquake, but the ruins that remain are well worth a visit. The chief attraction is the tomb of 2nd Century Persian ruler Mausolus, from whose name the word 'mausoleum' is derived.
St. Peter's Castle
Looming over the seafront, this striking structure is a must-see for tourists. Dating back to 1402, it was built by knights from the island of Rhodes, in response to Tamerlane's Mongol invasion of Anatolia. In 1522 it was captured by the Ottoman sultan Suleiman the Magnificent, and a mosque complete with a minaret was built within its walls.
The castle is also home to Bodrum Museum of Underwater Archaeology, which is currently under renovation. The displays at this sizeable centre, due to reopen next year, span the Greek, Roman, Crusader and Ottoman eras, and include relics retrieved from shipwreck. Some artefacts date back more than 3,500 years.
Amphitheatre
Dating to the reign of Mausolus, this massive horseshoe-shaped structure overlooks Bodrum Bay is worth a trip for the view alone. In the summertime, Turkish musicians play open-air concerts, making the most of the site's 13,000-strong seating and still-impressive acoustics.
Bodrum Marine Museum
This centre pays tribute to the city's maritime heritage, with an emphasis on the local sponge-diving trade. Attractions include intricate scale models of boats and a collection of more than 6,000 shimmering seashells, representing a third of all mollusc families. The space also celebrates the life of local writer Cevat Şakir Kabaağaçlı, dubbed 'the Fisherman of Halicarnassus'.
Karakaya Village
This quaint settlement was created as a vantage point from which to spot pirates and other malign forces. Following the Turkish War of Independence, in 1923, its mostly Greek population left the country, but in recent times, many of its traditional 200-year-old homes have been renovated.