Believe it or not…but life can be cocoa-licious after all! Boutique Le Chocolat offers all the right excuses to satisfy that ever occurring chocolate craving. A reminder of a little known precious secret, superior chocolate sold in the chocolate haven does in fact have health benefits. The quality of the chocolate is important and choosing high percentage cocoa (dark chocolate bars) which have a higher concentrate of cocoa and that are made with more natural ingredients and less sugar do actually offer a myriad of delicious advantages. Discover the incredible varieties sourced from international chocolatiers which you'll find at the Boutique Le Chocolat chocosphere for that everyday indulgence!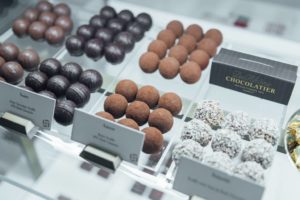 Packed full of antioxidants and loaded with organic compounds that are biologically active and function as antioxidants, studies have shown that quality cocoa contains more antioxidant activity than other fruits such as acai berries. What's more, it has the potential to improve blood flow and lower blood pressure as well as lower the risk of cardiovascular disease. Even better, dark chocolate may also improve brain function, showing that consuming small amounts regularly improves blood flow to the brain.
Ideally, let a small piece of chocolate about 3-5grams dissolve within your mouth rather than demolishing it immediately allowing the flavour and sensation to last longer. This releases organic compounds that are biologically active and function as antioxidants.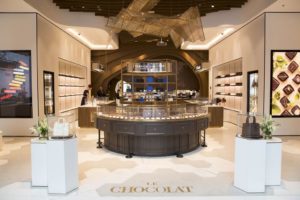 Head over to Boutique Le Chocolat and choose and try samples from a delectable variety of quality chocolate and feel good whilst doing so.