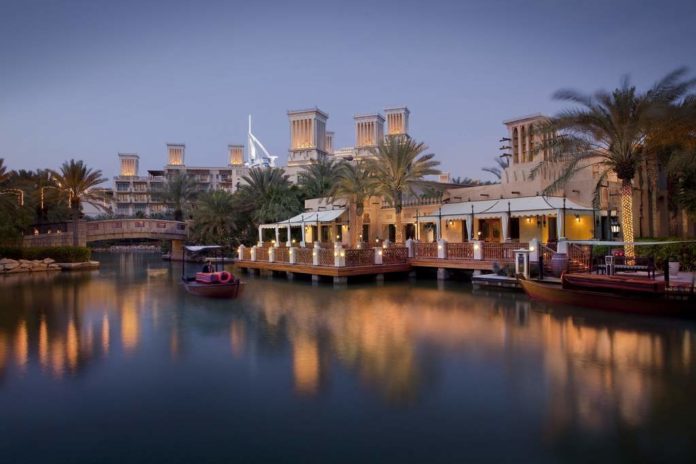 Pai Thai, one of the most authentic and idyllic Thai restaurants in Dubai, is celebrating the Thai Loy Krathong festival in inimitable style with a limited-edition sharing menu, giant floating 'Krathongs' and a decorated abra that will stage traditional dance performances to entertain guests throughout their meal.
Chef Aphichat Amatmontri has created a divine three-course sharing menu which combines classic dishes, some of Pai Thai's popular signature dishes and three completely new dishes exclusively for this occasion, at the luxurious Jumeirah Al Qasr hotel waterside venue. The menu and entertainment are available between November 18-28, with the actual Loy Krathong festival night falling on November 22 this year.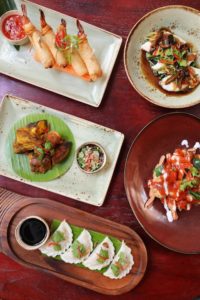 On arrival at the Madinat venue, guests have the option to arrive at the traditionally-decorated venue by a calming abra ride through the Madinat Jumeirah's beautiful waterways; a specially-designed pond will be set up in the outside courtyard and for guests dining on Pai Thai's stunning terrace, three giant 'Krathong' floating sculptures will adorn the banks of the ter.
A highly-decorated festival abra will feature dance performances from the fine dining venue's resident Thai artist, Wanthakan, making the evening a feast for the eyes and palette.
The specially-curated set menu includes a variety of dishes set to underline the family-friendly festival mood. Start with a choice of classic Som Tam Je, green papaya salad, tomato, apple, cashew nuts and tamarind dressing; or two festival-only special new dishes Goong Hoom Pha, crispy paper prawn with spring roll pastry, mozzarella cheese, coriander and garlic and a sweet chili sauce; or Phan Sib Sai Gai, a Thai-style chicken curry puff with onion, coriander, garlic, sweet potato and a sweet soya sauce.
Entrées can be chosen from a mouthwatering array of six dishes, such as Panang Goong – crispy prawns served in a red curry sauce with lychee, kaffir lime leaf and Thai basil; or for the vegetarians, Tao Hoo Phad Prik Thai Dum, which comprises wok-fried crispy tofu with onion, capsicum, green pepper corn, baby corn, black pepper and soy sauce.
Charcoal-grilled marinated chicken with garlic, lemongrass and dried chili dressing (Gai Yang Sa Moon Pai) is a mouthwatering new dish created for the festival, while Pla Nung See-Eiw – steamed seabass fish fillet, served with onion, ginger, mushroom, red chili and soya sauce – is another of Pai Thai's perennially-popular signature dishes.
The meal wouldn't be complete without Phad Nor Mai Fa Rang – wok-fried asparagus, mushroom, garlic, chili and oyster sauce, and of course, Khao Man Ka Ti, Thai coconut rice.
Guests can finish off the festival feast with the famed Thai dessert Kao Niew Ma Muang: sticky mango rice and indulge in a Loy Krathong special cocktail or mocktail.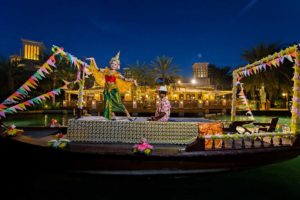 The Loy Krathong festival takes place on the evening of the full moon on the 12th month in the traditional Thai lunar calendar. Regarded as one of Thailand's most beautiful festivals, it is marked by people floating 'krathongs' – small floating sculptures made from a cross-section of a banana tree trunk – on waterways, carrying their prayers and wishes for the future. It's a time to rid yourself of anger, hatred and ill-feeling.
The Loy Krathong 2018 menu is available for dinner between 18-28 November at AED290 per person for food only (minimum two people sharing) at Pai Thai, Al Qasr, Madinat Jumeirah. The normal a la carte menu is also available. To book your seat, call 04 432 3232 or email: restaurants@jumeirah.com.
Our Verdict
Pai Thai is a fabulous restaurant situated in the gorgeous Al Qasr waterfront surrounded by pristine waters, amazing ambiance, prompt service and lip-smacking fare. We enjoyed everything right from the boat ride to the restaurant to the calming relaxing ambiance and the festive dinner by the pretty waterside.  At AED 290 per person, this is a fantastic deal and a must try! Highly recommended.