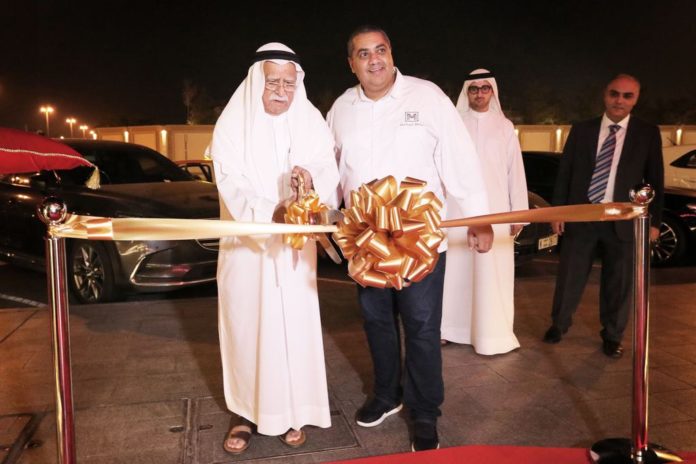 Prime Grill, the American steakhouse from celebrity Chef Michael Mina and NDTE ( National Trading and Developing Establishment) had it's official launch ceremony on 23rd this month, with Chef Mina himself flying down exclusively for the inaugural event.
The event saw a vibrant mix of Dubai's most influential 'movers and shakers' alongside prominent members of the community come down for an evening dedicated to experiencing Mina's signature  cuisine, unparalleled hospitality, and arresting interiors.
View this post on Instagram
James Beard award-winning chef Mina brings his signature flair to the menu. The flavours offered are bold, authentic and unequivocally balanced – with a particular emphasis on perfectly cooked wood-fired and dry-aged meats as well as approachable, seasonal eats. Prime Grill is a welcome respite for red meat loving enthusiasts who are eager to enjoy a premium steak in an approachable setting, while also offering a five-star experience. "
View this post on Instagram
Following a ceremonial ribbon cutting with the Chairman of NDTE, Hassan Ahmadi, Chef Mina addressed the attending crowd, detailing the brands intentions and future prospects.
"Prime Grill is about much more than just the great steak. We want to offer locals a wholesome, neighborhood eatery, perfect for the entire family, that you can enjoy every day for breakfast, lunch, and dinner. Our signature wood fire grill ensures that our menu is full of flavorful, fresh and hearty options." – said Chef Michael Mina.
Listen to Chef Micheal Mina's Full speech here on Blogliterati.com's 
IGTV channel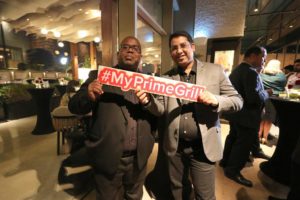 The restaurant is located in the heart of Jumeirah in Galleria Mall, Al Was road.