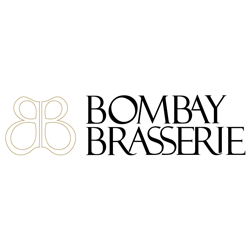 CHEF AJAY NEGI : HEAD CHEF, BOMBAY BRASSERIE
Chef Ajay Negi is the culinary genius behind Taj Dubai's signature award winning Indian restaurant Bombay Brasserie. Bringing with him over 15 years of international experience, Ajay mastered the culinary arts having worked in Indian regional hotspots like Udaipur, Jalandhar, New Delhi and Shimla.
Having started his career in 2001 as a Commis 3 in the kitchens of Radisson Jalandhar in Punjab, Ajay was very intrigued by spice mixes, marinades and the baking of fresh breads in the 'tandoor' (Indian clay oven). In Dubai he further refined his skills working at restaurants like Patiala by Kunal Kapur and with Armani Amal.
Chef Ajay now boasts an ever-growing record of achievement, as well as the unique ability to combine traditional Indian flavors with modern and contemporary presentations.  His cooking style is all about balance; he loves creating dishes with unique and different flavors and textures. He aims to surprise people with new spins on old favorites.
He has an insatiable curiosity for pairing flavors in food and loves to incorporate modern food ideas from different parts of the world into his creations.
THE INTERVIEW
How many years total experience do you have, as a chef?
I started my career in 2001 with the Oberoi Hotels back home as a tandoor specialist, after that I moved to Maldives. I worked in the continental kitchen, but my interest and specialty remained in Indian cuisine. I came to Dubai in 2010 and joined Armani Hotel Dubai and was involved in the pre-opening of the Indian restaurant Amal. After Amal, I moved to Patiala in Souk al Bahar as the Head Chef. I later joined Taj Dubai in 2015 to lead the Bombay Brasserie team. I was always interested in joining Taj due to the amazing brand legacy and the iconic image that it has held for decades!!
How did you get started in the industry? Did you always know that you wanted to work in food, or was there a specific moment that influenced you?
My family were big foodies especially Mom. Lunch and dinner were an elaborate affair. Being the  youngest in the family I used to always hover around my mother in the kitchen. Slowly she started entrusting me with little things to do and that is how my love affair with food began.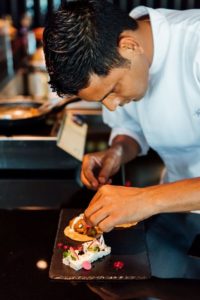 What's the most exciting thing you've worked on in the last year?
I worked on an Indian regional inspired menu for the festive season. Diners are very well educated these days on the broader framework of Indian cuisine. I would like to take the guests on a culinary journey and show them how diverse Indian cuisine can be and also showcase the wonderful produce that is available there.
Which dish that is currently on one of your menus are you most proud of?
Raan (Indian roast leg of lamb) which is cooked in the tandoor – I was always intrigued by the tandoor (an Indian clay oven used to cook kebabs and bake breads). I was lucky enough to work and gain in depth knowledge about it and till date I am fascinated by it.
Which ingredient or dish are you tired of seeing on menus?
Chicken tikka.
What is your go-to food city?
Mumbai, India
The eateries on Mohammad Ali Road don't have menus, or even signs, but the crowds show you where to go and what to eat.
The fancier options like Janata have an air-conditioned room to escape the heat or the rain while you into succulent kebabs. Also not to be missed are the hearty biryanis, sweet mango lassis and malpua pancakes.
For a snack, Anand's stall fries up golden vada pav, while the caramel custard known as firni satisfies even the most picky sweet tooth.
What's something that new cooks often do wrong in the kitchen?
Roasting the spices.
People at home generally roast all their spices before adding them to a dish. They are of the view that doing so enhances the flavor of the dish. This is not always true. It entirely depends on the dish you are going to make. There are some regions of India where roasting the spices to get a nutty flavor is quite common whereas in some areas spices are added at the end. The bottom line is that you cannot cook all dishes with one formula. This is something only a professional chef can tell you.
Who is the person you most admire in the food industry right now?
Anthony Bourdain, an American celebrity chef, author, travel documentarian, and television personality who starred in programs focusing on the exploration of international culture, cuisine, and the human condition. His demise was a great loss to the industry.
What was the best meal you had in the past year?
Aloo paranthas and makki ki roti. I think my mom was a fantastic artisan baker because the breads she made at home, are impossible for me to replicate. But the thought of her homemade bread still lingers.
What's one technique that every cook should have in one's arsenal?
Season well
Don't over complicate
Put a lot of heart into your food