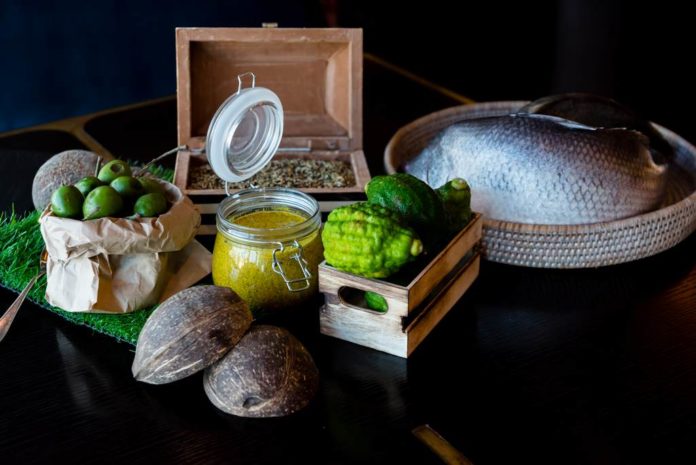 With a hundred year old legacy of serving royals and world dignitaries, Taj Hotels have earned a global reputation for serving the finest Indian cuisine. And taking this tradition further, Bombay Brasserie, Taj Dubai's Indian designer kitchen is delighted to kick off an immersive five-week journey that showcases not just Indian cuisine, but a sensory play on sound, visual arts and tradition. This festival of feasts starts with showcasing the Colours of Bengal.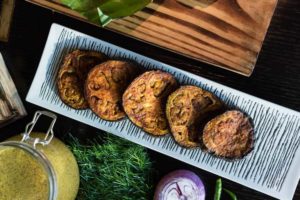 Bengal – on the Eastern coast of India, can be experienced through art, culture, music, community festivals — and always, as it is with Bengalis, with a great feast. Chef Vikas Milhoutra, the newly appointed Executive Chef and his cast of foodies bring this festival of colours and flavours to Bombay Brasserie, right until December 29th.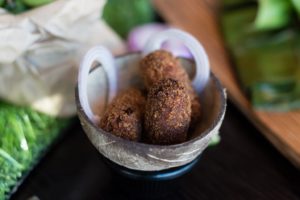 Fresh from the vibrant landscape of India, Chef Vikas comes with more than three decades of culinary wisdom… Ever obsessed with the diversity of Indian food, Vikas spent many years learning about the cooking techniques, traditions and flavours that have fascinated him, and is on a mission to introduce the people of Dubai to the essence of regional Indian food.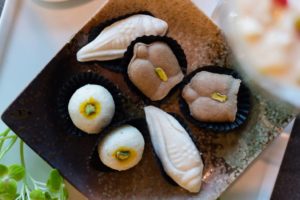 Guests are romanced into the ambience with a magnificent display of art curated by Asheesh Sethi of Anyahh Art Gallery and Ms. Chimoo Acharya of Encore Events. The line-up includes noted contemporary Bengali artists, such as Suhas Das, Sudip Routh, Madhusudan, Dipankar Sikder and also Bishwaranjan Bhunia – who will be present at the venue, displaying their work. Each artist's distinct style and craftsmanship is sure to captivate the interest not just of art lovers but all in attendance.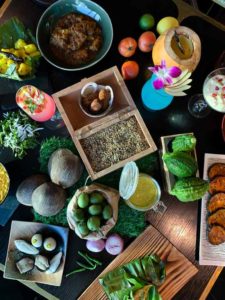 The Bengali food experience served every Saturday, curates an honest and oh-so-flavourful fare, including all the special dishes the region is so loved for. The menu specially designed for an unhurried meal experience, delivers a rich selection of popular favourites. Fish, an essential part of any Bengali celebration, is sourced fresh from the region by dedicated suppliers. The Bengali feast begins with 'Jhal Muri' – a tangy street snack, made of puffed rice and an assortment of spices, vegetables, and 'Chanachur' and 'Puchkas' (hollow, crisp cookies served with tangy, flavoured water, tamarind chutney, chili, chaat masala, potato, onion and chickpeas). These fiery, or delicately spiced – if required, snacks are wheeled to the guest's table in a traditionally decorated cart. Watch out for the most satisfying starters, legendary 'Nizam Rolls' (juicy, roasted kebab fillings delicately wrapped in tender and layered parathas) and 'Gondhoraj Paturi Maach'. Gondhoraj is a cross between lime and mandarin orange, with an aroma and flavour that sends most Bengalis into paroxysms of joy.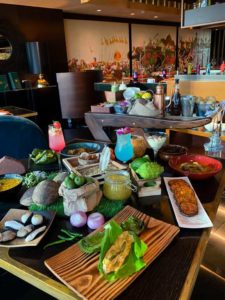 The main course ups the game with 'Bhapaa Aloo' (potatoes in a five spice mix, steamed with mustard paste), 'Kosha Mangsho' (lamb cooked with chilies, yogurt and onion and tomato), 'Kacha Lonka Bata Murgi' (chicken drumstick, fragrant chilly and cilantro marinate) and more, served with 'Boondi Raita' (yoghurt, gram flour pearls) and 'Luchi' (fluffy, deep fried bread). Finishing with an assortment of traditional Bengali sweets such as 'Chanar Payesh' (cottage cheese dumpling, saffron milk), 'Misti Doi' (sweet yoghurt) and 'Nolen Gur' Ice cream (ice cream made with natural sugar), the Bengali meal experience is big on delighting guests, with a touch of the unexpected.
Bombay Brasserie's central open kitchen and vibrant décor is complemented by a relaxed, low level seating, alongside bold, oversized artworks on the walls making it the perfect stage for a theatrical dining experience. Live 'sitar' and 'tabla' musicians will add the right notes to delight the senses.
Every five weeks, the Bombay brigade is poised to serve a new regional theme with its unique flavours. Watch this space, to find out where the next journey will take you.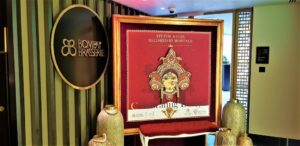 The Bombay Experience is priced at AED 350 with soft beverages and AED 425 with house beverages.
For more details, please call 04- 04 438 3222