The world's leading automotive industry players are participating in the Dubai International Motor Show 2017, looking to leverage the Middle East's enduring affinity with all things motoring.
This year's Dubai International Motor Show, which runs at Dubai World Trade Centre (DWTC) from 14-18 November is the 14th in the biennial event's history. The show has attracted more than 150 automotive manufacturers from every corner of the world. And with established giants going bumper-to-bumper with sleek upstarts at the five-day Dubai show, launches and unveilings have seen a remarkable increase as compared to the previous event in 2015.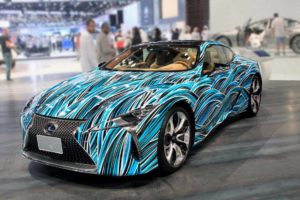 The special features at the show include the Future Car Tech Zone, featuring Ignition Live in association with Motoring Middle East – a dedicated forum where global automotive leaders will deliver insights into technologies shaping the industry, host seminars on off-roading and offer tips on how to be a car star on social media.
The interactive family-focused event also features motoring simulators for children and adults and, for the first time ever in the show's history, a test drive area at Za'abeel Hall 3 where visitors can register to test out selected models on a designated route around DWTC.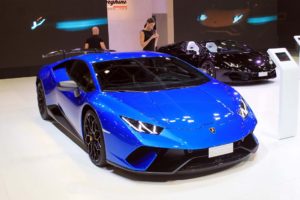 This year's Dubai International Motor Show counts specialised sectors for Motorbikes, which houses a mammoth TT Custom Choppers stand; Tuning and Accessories; and Luxury Lifestyle; while the likes of Prato and Rimal  making a noise in the dedicated Supercar Zone.
With manufacturers including Toyota, Jaguar, Land Rover and Nissan staging interactive, brand-themed outdoor experiences for visitors, the 'Touch the Truck' competition in association with Wheels magazine challenges visitors to keep their hands on a truck while being distracted, with the last person with their hands on the truck winning the vehicle outright.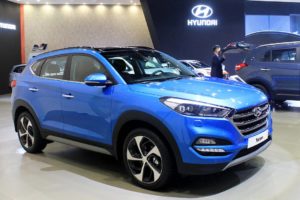 IHS Markit, a world leader in critical information, analytics and solutions, forecasts global light vehicle sales growth of 1.5 per cent this year to reach 93.5 million sold units, a report from Alpen Capital suggests that the number of passenger cars in the GCC is expected to grow at 5 per cent CAGR from an estimated 10.2 million in 2015 to 13.2 million in 2020.
Over the same period, new car sales are projected to hit 1.4 million by 2020 compared with 1.2 million in 2015. The same report forecasts that new car sales in the UAE will reach 267,000 by 2020, compared with 215,000 in 2015, while sales of new cars in Saudi Arabia are expected to reach 743,000 in 2020.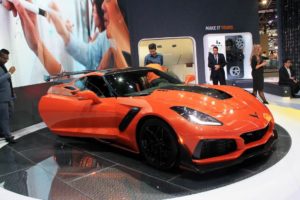 With the UAE home to the region's highest number of luxury cars per capita, a recent study of the global luxury car market by ReportBuyer – an online resource which aggregates market research by the world's leading publishers – predicted that sales of luxury cars in the Middle East would grow at an annual rate of between 4-5 per cent over the next few years.
Among the eye-catching reveals, UAE-based supercar manufacturer Devel unveiled a production version of the Devel Sixteen, four years after the 5,000-brake horse power prototype debuted at the 12th Dubai International Motor Show. The region's robust sales market is exactly what has attracted Devel, Ford and Chevrolet back to the Dubai International Motor Show. With the Dubai mega show's enduring status as a major automotive showcase for the international industry, giant North American manufacturers are also predicting a prosperous event.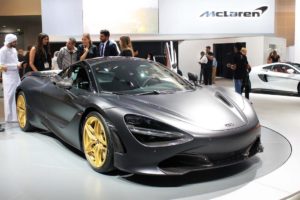 "The international automotive industry has its gaze firmly fixed on the Middle East because the region's affinity with motoring and consumers' enduring preference to regularly upgrade to the latest model ensures a good sales market," said Trixie LohMirmand, Senior Vice President, Exhibitions & Events Management, Dubai World Trade Centre.
"The 14th Dubai International Motor Show represents the perfect platform for major manufacturers and automotive suppliers to connect with thousands of potential buyers from across the UAE, wider GCC and beyond. It is testament to the strength and reputation of the show that the world's major automotive players are coming back again; they can see the potential in this region as a timely counter to the generally cautious weathervane in other markets."
"The Middle East's love affair with the automobile continues to inspire confidence, with regional sales per capita expected to outstrip market performance in other areas of the world," added LohMirmand.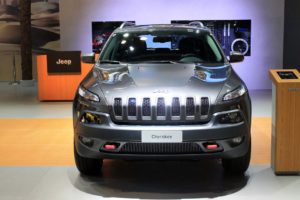 Majid Al Attar, Chairman, Devel, said: "As a homegrown UAE manufacturer, Devel is committed to the Dubai International Motor Show. It is the perfect opportunity for us to showcase our cars to serious petrolheads and car enthusiasts from across the Middle East and beyond.
"This region has a true love affair for all things motoring and we are proud to represent the UAE automotive industry. Visitors to the Devel stand will be in for a real treat as we have some exciting reveals during the show."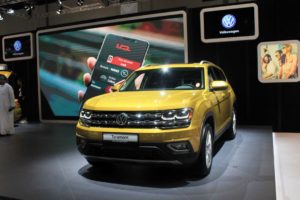 Ahmed Soudodi, Head of Brand at Chevrolet Middle East, added: "We're excited to showcase Chevrolet's design, performance and technology credentials to the region's leading Auto Show. We are bringing our best-ever Chevrolet line-up to the Dubai International Motor Show this year. The show provides us with the perfect platform to connect with some of the world's most passionate car enthusiasts here in the Middle East, and with a few surprises up our sleeve we look forward to surpassing their expectations."
Crystal Worthem, Marketing Director, Ford Middle East and Africa, added: "The Dubai International Motor Show is a key event for Ford. It's not only the largest and most significant industry show in our region, but it's the first opportunity for many of our customers to see Ford's latest products and experience its future technologies first hand. We can't wait to surprise and delight our Middle East customers as we debut some of our most exciting products from both the Ford and Lincoln brands in the region."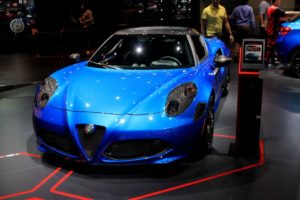 The 2017 Dubai International Motor Show is open from 6pm to 10pm on Tuesday, 14 November; 11am to 10pm on 15 November; 11am to 11pm on 16 November and 17 November; and from 11am to 10pm on 18 November.
With online day tickets available from only AED50, on-site tickets start from AED 65 for single-day entry or AED 100 for a two-day ticket, with children under 12 entering free. Children under the age of 16 must be accompanied by an adult. For more information visit the show's website at: www.dubaimotorshow.com