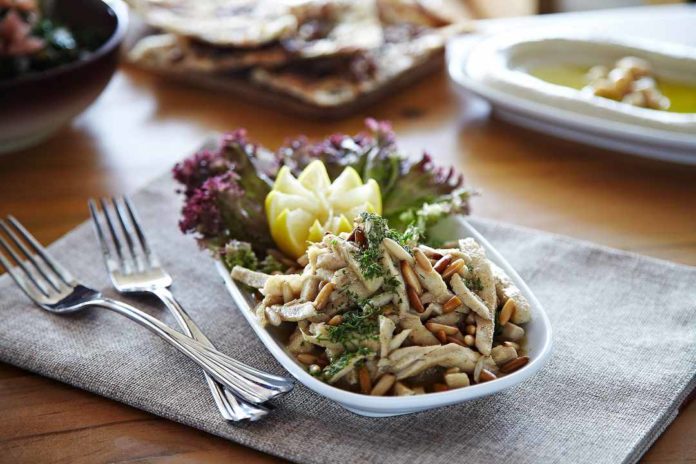 Flooka, at Dubai Marine Resort & Spa, Jumeirah, welcomes customers to the bounty of the sea in an elegant yet casual atmosphere. Alongside the first-rate seafood is a wonderful variety of mezze both hot and cold in an almost bewildering array of dishes to whet the appetite. Each and every member of the family, from the youngest to the oldest, will have a personal favourite and there is nowhere better to savour it than Flooka.
Sunday through Thursday from 12 pm till 3 pm there is an exceptional lunch offer. Choose 3 mezze dishes with 500 gms of tender grilled or fried fish and then indulge in a dessert of ice cream (ashta, dabbouza and many others) all for just AED 90.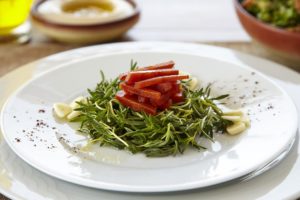 Wednesday night is sensational seafood buffet night from 7 pm till 11.45 pm. A generous array of fresh seafood, immaculate crustaceans and all sea creatures expertly prepared and beautifully presented is the star of the evening.  Flooka offers you the bounty of the sea at its finest. The soft drinks option is just AED 150 or AED 200 to include 2 glasses of house wine or 2 regular bottles of beer.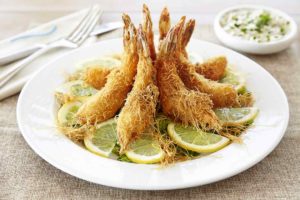 Thursday night come for the paella! The much-loved and ever-popular Spanish dish is served from 7 pm till 11.45 pm. Enjoy perfectly prepared little mouthfuls of abundant piscine treasures, nestling in glistening aromatic rice. This is one of Spain's most famous dishes and Flooka, using only impeccable ingredients, must be the finest place to relish it in the city. Non-alcoholic option is just AED 70 or AED 100 to include 2 glasses of house wine or 2 regular bottles of beer.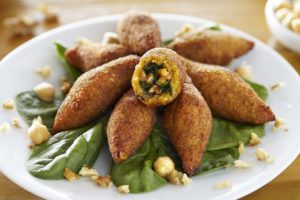 *Above offers are stand-alone and cannot be combined with other Flooka offers 
Dubai Address:
Flooka Dubai, Dubai Marine Beach Resort and Spa, Jumeirah
dubai@flooka.com
www.flooka.com
+971 (0) 4 346 1111