Located in two exotic locations in Dubai and Abu Dhabi, Flooka has charmed a wide audience for over twelve years with its innovative and exquisite range of seafood dishes. Presenting the finest in Mediterranean seafood, Flooka promises a unique dining experience to satisfy the curious palates of UAE diners with a sophisticated menu focused on the Lebanese influences in the region.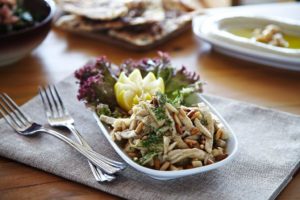 With over 4000 kgs of fish sold every month, the iconic UAE eatery offers the freshest catch of the day in a chic casual setting, where guests are delighted to choose from an array of seafood options from the ice display and have it cooked to order either baked in the clay oven, barbecued on the charcoal grilled or deep fried.
Chef Ibrahim Osseiran, the Executive Chef at Flooka Dubai and Abu Dhabi has a plethora of achievements at the iconic eatery, offering a distinctively crafted menu –including healthy vegan options, alongside the well-known likes of fish shawarma, fish taouk and samak bil meleh.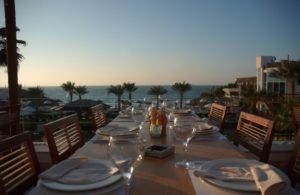 With its marine inspired interiors and charming ambience, the family-friendly venue offers a variety of promotions weekly in both locations, having residents and tourists flocking to all year round.