Business France, the national agency supporting the international development of the French economy, took center stage at Gulfhost and the Specialty Food Festival with 2 large pavilions exhibiting products of over 40 companies.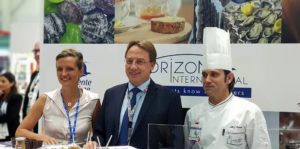 Top industrial catering and hospitality companies from France showcased their premium ranges of food service equipment and fine foods. Visitors also had the chance to meet company leaders who revealed products and know-how and created opportunities to develop business with their Emirati and regional counterparts.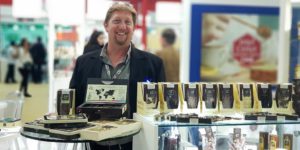 France is committed to UAE's industrial F&B sector as it maintains its status as second largest partner. With 85% of UAE's food requirements imported, French exports represent around €400 million in sales annually. France's leading exports include mainly beverages (30%), dairy products (16%) and fruits (9%).
Marc Cagnard, Managing Director, Business France Middle East commented: "France is fully committed to the success of the 2018 edition and is planning for a larger contribution at the next GULFHOST which will take place in 2020, during the World Expo".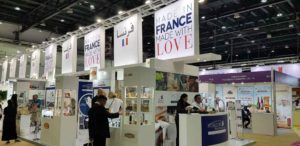 The French Pavilion at Gulfhost featured companies that showcased the latest innovation of industrial kitchen equipment, cooking utensils and ranges of tools created for culinary professionals. The French syndicate of the food process equipment makers (SYNEG) were again this year, one of the main partners supporting the initiative.
Another pavilion gathered French companies at the specialty food festival exhibited this year. They included companies representing confectionery, bakery-pastry, condiments and fine products. Horizon International, a regional partner of Business France, supported the culinary campaign by introducing 6 companies to the show.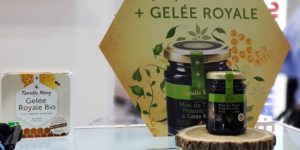 Other key partners who contributed to the show's success included EVIAN, the number one mineral water in the world and in the Middle East, BADOIT, the sparkling mineral water brand for fine dining and endorsed by top Chefs globally, and CAFES RICHARD, a traditional "French-style" coffee roaster linked to the French gastronomy, Art de Vivre and to Paris (the leader on its market).
The Ambassador of France to the UAE, His Excellency Ludovic Pouille visited the various stalls at the pavilion and engaged with the exhibiting companies, thereby bolstering his support for the promotion of French made products in the UAE.