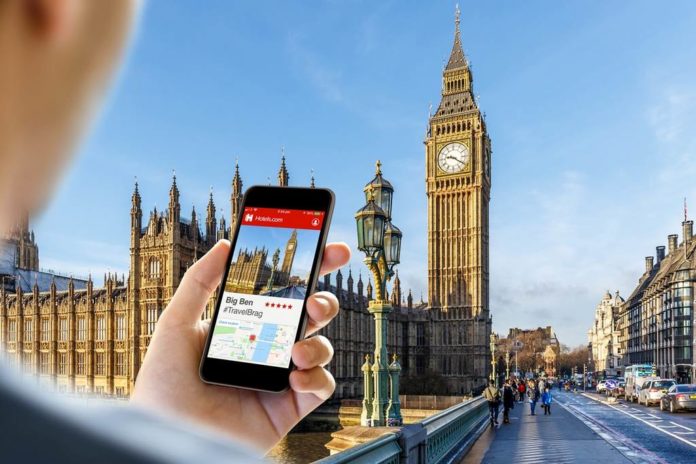 World-first #TravelBrag AI analysis from Hotels.com reveals travelers' top social media brags
The average holidaymaker in the UAE spends more than 95 minutes a day on social media.
Hotels.com launches world-first #TravelBrag analysis, an innovative new way to show what travelers are shouting about on social media in cities around the globe
Over 5 million brags analysed through social media mentions and latest Artificial Intelligence (AI) technology
Globally, holidaymakers are most likely to brag about museums, rooftop bars, old town and modern art.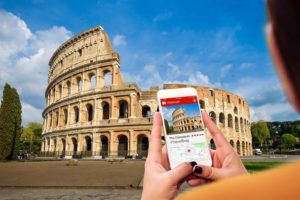 Those 'travel bragging' posts filling up your social feeds show no sign of slowing down but now thanks to the world's first #TravelBrag Artificial Intelligence (AI) analysis, Hotels.com™ reveals what's topping the brag charts in destinations around the world, so you can choose your next trip wisely.
Worldwide travelers are a cultured bunch, who enjoy musing around museums (300,000 brags), old-town charm (170,000 brags) and a spot of sunshine (130,000 brags), but they can also be found in floating restaurants, erotic museums and night markets.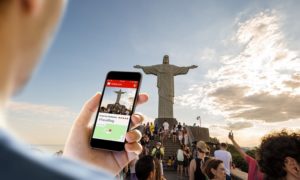 More than five million brags globally were analysed by an Artificial Intelligence tool. Using a combination of Tweet data that included links to Instagram posts and innovative AI technology, the tool identified and grouped brag types based on travel keywords and destination mentions to give an overview of what people show off about on social media while on holiday.
TOP 10 GLOBAL THEMES 
Museum
Rooftop bar
Old Town
Modern Art
Opera
Sunshine
Olympic Games
Cathedral
Gallery
Ballet
This travel bragging trend echoes the findings from the recent Hotels.com Mobile Travel Tracker* report, which revealed that one in six travelers search social media before their trip to plan the photos they'll take #inspo.  And the average holidaymaker in the UAE spends more than 95 minutes a day on social media.
While travelers naturally brag about taking in the tourist hotspots and cultural offerings, more people than ever are sharing foodie 'grams, weather updates and sporting snaps.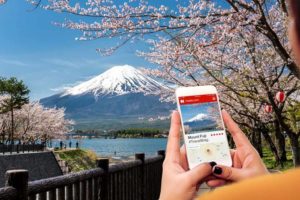 #Foodporn
You're never more than an Insta-scroll away from #FoodPorn and the brag lists are brimming with culinary treats. Cakes in Stockholm and curry in Toronto spice up the brag lists, and New York steak and pizza both made the cut. Perhaps more surprisingly, enchiladas proved twice as popular as modern art in Mexico City, ice cream scooped 10 percent of all San Francisco brags and Jumbo Kingdom floating restaurant in Hong Kong took second place in the Hong Kong chart, with more than 20,000 brags.
Shop 'til you drop
Shopping is a must do for most travelers. Those visiting Paris brag more about the Rue Vieille du Temple, famous for its boutiques, than Le Louvre! Other top shop-spots included Bal Harbour in Miami, the Harbour City mall in Hong Kong, vintage shops in Melbourne, and the stylish Cecile Copenhagen fashion brand made the Danish capital's top 10.
Bragging come rain and shine
The weather gets travelers debating like nothing else and when travelers soak up the sun they want to brag about it, with sunshine coming in at number six on the global brag list. Some cities have four seasons in one day, with Vancouver visitors bragging about the sun and the rain, with both making the top 10. But in Stockholm visitors love to celebrate the snow, with over 10,000 mentions of it, and the shock of the sun coming out in London saw almost 10,000 brags mention the British sunshine.
Five-star luxury
When travelers check into a posh, luxury hotel they naturally want the world to know. The stunning 5-star Ritz Carlton in San Francisco topped the city's brag list, the Four Seasons in Singapore proved brag-worthy and the Park Hyatt came in at number one in Seoul – most likely for its awe-inspiring rooftop pool.
Sporting Show Offs
The Olympics are loved around the globe and travelers flock to the iconic sporting venues from host cities, including Sydney, Tokyo, Rio, Barcelona, Vancouver and Beijing. In Australia, the Sydney Kings basketball team were more popular than the harbour bridge and the Melbourne Cricket Ground was the number one brag for the city. In the football capital of Barcelona, it's also no surprise that Lionel Messi made it into the Catalonian top 10.
Isabelle Pinson, Vice President, EMEA at Hotels.com, said; "Bragging on social media has become the norm – if you didn't get social kudos out of it, it didn't happen! With travel posts being so plentiful on social media, people are checking out what others are bragging about, and from where, to get tips for their next trip.
"This #TravelBrag analysis shows just how diverse travelers are. Whether its enjoying rooftop cocktails in Bangkok, checking out Camden Town in London or visiting the mob museum in Vegas, social bragging is out in full force."
Start planning your next adventure now and head to the Hotels.com Blog to check out the biggest brags from more than 30 destinations. Download the Hotels.com mobile app to choose from hundreds of thousands of places to stay, and brag!, around the world.