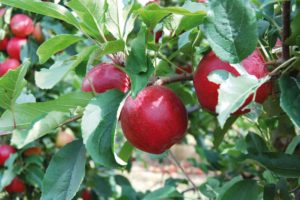 INTERFEL, the Inter-Branch Association of the Fresh Fruit and Vegetable Industry are exhibiting France's delectable and time honored fresh produce at the World of Perishables Expo taking place at the Dubai World Trade Centre. The show which has been on since the 5th of December, ends today.
INTERFEL is showcasing the world-renowned fruit and vegetable offering to industry leaders, meeting with decision makers and further exploring the export opportunities into the UAE and the region.  The French potato Packers and Traders delegation represented by CNIPT, is also showcasing its high quality products with 6 suppliers of special varieties.
With over 59,000 tons of exports of apple produce from August 2016 to July 2017 worth over 60,000M €, Middle East is one of France's key regional market for growth and expansion internationally.
In the same period, France exported over 15,000 tons of potatoes. The overall exports of fresh fruits and vegetable from France into the region within the same timeframe, was more than 65,000 tons.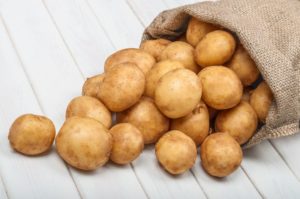 "France has a long history of exporting fresh fruits and vegetables into this market and we are committed to continue the strong partnerships. We strive to provide consumers in the region with France's most premium produce and the satisfaction of our partners is of utmost importance. We also value the opportunity to be present in the market and at events such as WOP offering us the opportunity to showcase our leadership in the industry", said Daniel Soares, Director of International marketing at INTERFEL.
In an exclusive interview with the Editor of Blogliterati.com, Soares reiterated the importance of consuming fruits daily. He also highlighted the benefits of fruits in fighting against obesity, cancer and other such deadly diseases. According to him, though WHO recommends eating 5 portion fruits a day, recent study suggests that consuming 10 is much better. A study by University of Navarra has shown that eating fruits and vegetables could help in cutting down obesity risk. Another story strongly suggests that eating 10 portion of fruits a day can prevent up to 7.8 million premature deaths worldwide, every year.
INTERFEL – a private and nationally recognized association – brings together and evenly represents France's professional organizations for Production and Distribution of fresh fruit and vegetables, globally. INTERFEL fosters dialogue between the professional partners for fair representation, parity and unanimity among all of France's fruit and vegetable producers and distributors. INTERFEL's main role internationally is to promote the offering, create and retain interest, increase exports and reinforce France's leadership in the industry.
In celebration of INTERFEL's presence at WOP 2017 and to recognize regional partners and distributors, a grand reception was hosted by award-winning Chef Charles Soussin on Wednesday, December 6th from 7-10pm at La Ville Hotel & Suites in City Walk Dubai. Honored guests from the industry got the opportunity to rediscover the French art de vivre and unique recipes by Chef Soussin.