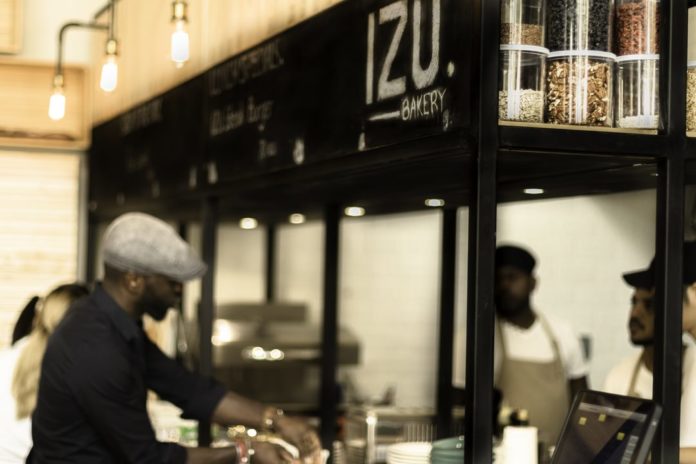 Chef Izu Ani – the Chef behind award-winning outlets The Lighthouse, La Serre and La Petite Maison – has launched a brand-new concept, Izu Brasserie and Izu Bakery, in Le BHV Marais, City Walk this November. The menu at the unique Brasserie boasts tasty Mediterranean and Italian favorites for lunch and dinner while the Bakery offers a delectable spread of freshly baked goods, light bites and freshly brewed coffee ideal for breakfast and brunch. Your home away from home, Izu Brasserie and Izu Bakery are the perfect place to grab a quick coffee and a croissant, a long lunch with friends or just your favorite work-station outside the office accompanied by the highest quality food and warm welcome.
Guests can expect tasty delights on the Brasserie menu such as Pizza Diavola, with a rich tomato sauce, mozzarella, spicy salami, olives and artichokes and Veal Milanese served with a fresh mixed salad and crispy French fries. The Brasserie is open daily from 11am -11pm on weekdays and 11am till 12:30on weekends for lunch and dinner. The homely restaurant's flavoursome menus rotate daily, switching up the offering and always treating regular visitors to something new.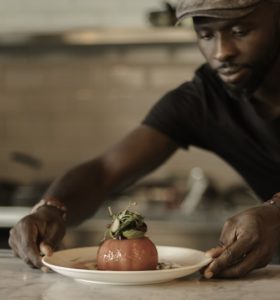 The Bakery's mouth-watering all-day breakfast menu includes warm savoury breakfast crepes with a variety of fillings, the signature Izu burger and eggs served in every way imaginable. The Bakery is open daily from 7 am till 6 pm.
Commenting on the launch, Chef Izu said, "With Izu Brasserie & Bakery it was very important for me to create an intimate and friendly environment, so guests can feel relaxed and at home. I want the food to talk for itself, not the chef. It's the idea of serving simple, tasty and honest food where family and friends can gather together to share a meal, whether it will be breakfast, lunch or dinner."
Fitting in with the relaxed homely theme of the outlet, the interiors at Izu Brasserie & Bakery create an informal dining atmosphere with the restaurant's open plan kitchen the key feature. Inspired by his own home, Ani wanted to create a place where good friends can gather in an intimate environment and enjoy good company and good food.
For more information please visit: Website http://www.lebhvmarais.ae/en/izu/