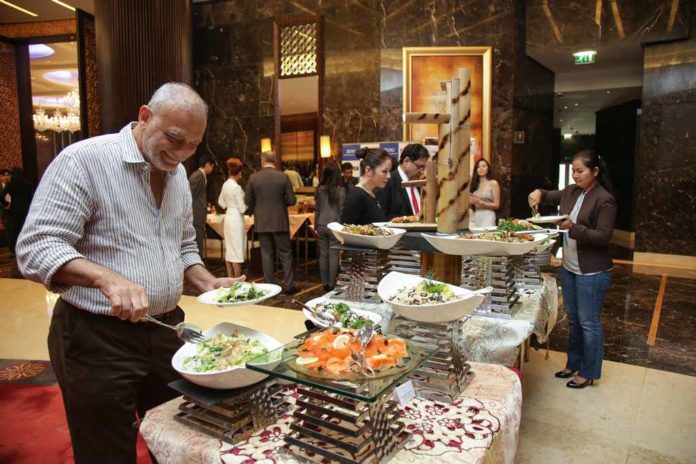 The Japan External Trade Organization (JETRO) has announced its participation in this year's Gulfood exhibition in a bid to further boost Japan's food and beverage exports to the United Arab Emirates (UAE).
Following its mandate to promote mutual trade and investment between the two nations, JETRO marked its 5th participation in the premier food exhibition with an exclusive culinary show that was held on the 7th of this month at Raffles Hotel, Dubai. The event showcased the versatility of Japanese ingredients.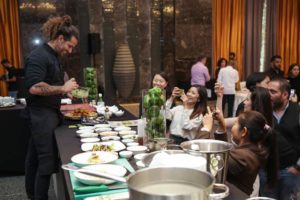 Here are some excerpts of my interview with Masami Ando, JETRO Dubai managing director, Chef Doxis Bekris, Executive Chef at Raffles Dubai & Hala Barghout, a Dubai-based registered clinical dietitian.
Masami Ando 
 JETRO Dubai managing director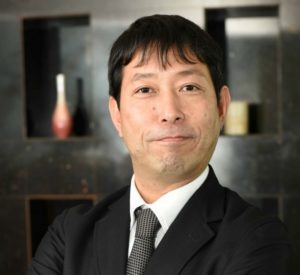 Mr. Masami Ando is the Managing Director of the Japan External Trade Organization (JETRO) Dubai and Middle East North Africa (MENA). JETRO is a government-related organization that focuses its efforts in promoting mutual trade and investment between Japan and the rest of the world. In his role, Mr. Ando fosters these relationships and facilitates the organization's activities in providing Japanese companies with the region's economic, political and social data in support of business expansion and globalization
Japan's food exports to the UAE were valued at over US$70 million in 2017. Do you see that growing further in 2018?
Japanese products have increased in the market in UAE year by year and we can see the growth in the food industry. Our target this year will be more than last year's export US$ 70 million. We JETRO will continue will continue to support the Japanese brands and products expanding within the UAE as well as in the Middle East. We would like to make the effort that Japanese products and ingredients to be well known as not only healthy but also it's unique, high quality and balanced.
Chef Doxis Bekris
Executive Chef at Raffles Dubai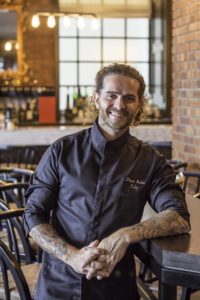 Chef Doxis, a Greek native, brings with him over 20 years of culinary experience ranging from Michelin star restaurants to vast dining complexes. Throughout his career, he has had the opportunity to visit and work all over the globe from Switzerland to Kenya, Japan to UAE!
Chef Doxis first joined FRHI as Corporate Food & Beverage/Culinary Director of Swissôtel Hotels Resorts in 2010 where he overlooked the brand's worldwide F&B operations. He has also held leading culinary roles in The Address Dubai Mall and Kempinski Mall of the Emirates. In addition, Chef Doxis held the position of Group Executive Chef in three FRHI properties in Kenya: Fairmont Mara Safari Club, Fairmont Mount Kenya and Fairmont The Norfolk.
How long have you been using Japanese ingredients in your cuisines?
I have been using Japanese ingredients the last 2 years at Raffles Dubai and recently with the help of Jetro I was introduced to some new suppliers of unique Japanese ingredients that gave me the opportunity to introduce some creative and additional dishes in my menus.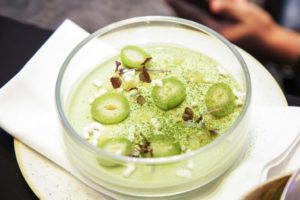 What are the trademarks of your cooking style using these ingredients?
Well, when you work with such high quality Japanese products that are at the same time unique in terms of flavor and taste the ideas translating to dishes are endless.  But what I can point out in few words is that I can produce and create dishes that are Original, different, very creative and full of flavor. Simple quality ingredients put together with skillful techniques result in an amazing food experience that create this Umami feeling in your mouth triggering all of your senses of seeing, smelling, and tasting.
You must be feeling the need to constantly innovate the menus. Where do you get your inspiration?
My inspiration comes a lot from the heavy traveling I do every year in my constant research of new cuisine cultures, new products to Taste and of course through my day to day life. I Get inspired very much by nature and how I can use every day new plants, herbs, edible flowers and spices as well as different proteins on my dishes either are vegetable proteins or animals and insects. I am very fascinated with Japanese cuisine and eating habits and obviously that inspires me a lot.
Hala Barghout
 Dubai-based registered clinical dietitian and owner - Colour My Plate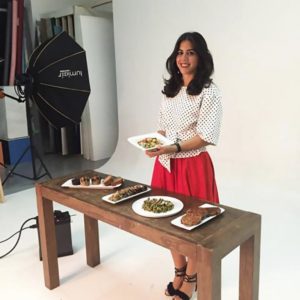 Hala Barghout is a Dubai based registered clinical dietitian who has been educating people about health and nutrition for almost 12 years; working towards reaching them through health centers, beauty centers, universities, corporations, and fitness centers. She has also given lectures to kids and teenagers at gyms and various private schools in Dubai, Sharjah, and Abu Dhabi. In addition, she has also been on TV shows educating people through media and taking part in weight loss challenges.  Her training at a Governmental Hospital in Dubai and experience working at clinics and gyms in Dubai exposed her to many clinical and weight management cases. This made her truly understand the importance of food as medicine. She gained a lot of knowledge on weight problems and weight challenges, and expanded her knowledge on sports nutrition
What are the health benefits of Japanese ingredients?
Isokoma Nori is a great source of Iodine which helps production and regulation of thyroid gland and metabolism and Vitamin B12 helps functioning of the brain and helps produce red blood cells. It works well when topped on soups and rice bowls, salad toppings, or even as a snack.
Wasabi Furikake (a Japanese horseradish) is known to affect overall health and contains fiber protein and energy and reduces cancer risk and heart disease. It also kills bacteria and has anti-inflammatory properties for muscles and joints. It works well with meats, dipping sauces, sweets and snacks, and vegetables.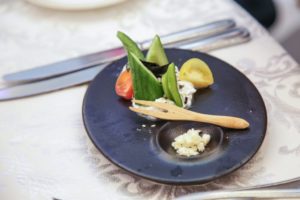 Green tea Matcha is high in antioxidants, known to prevent cancer, reduce cell damage and protect the liver.  It is also known to improve cognitive function and memory. It works well with green teas to make a latte, confectionary, baking, ice-creams and smoothies.
What are the eating trends in 2018 and what role does Japanese food play in them?
The trending foods this year are the following: gut friendly food, Hawaiian food, South American cuisine, West African cuisine, avocados, bowls. Japanese food and South American cuisine or Nikkei has become the latest gastronomic sensation to hit Europe and in the Middle East's culinary capitals last year.
Veggie bowls and poke bowls have become so trendy and by infusing Japanese ingredients such as wasabi, nori, and some sauces into these bowl recipes, the flavors and nutritional benefits stand out and give the meal a lot more value."