The slice of life 'dramedy' Karwaan starring DQ alongside critical darling Irfan Khan is slated to release on the 2nd of August in Cinemas nationwide.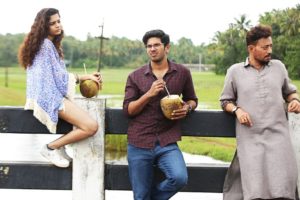 Often cited as one of the most attractive Indian celebrities in the world, Dulqer Salmaan, having already lit the South Indian movie scene ablaze with award turning roles in critical and commercial hits like "O Kadhal Kanmani" and " Bangalore Days" is getting ready to take on Bollywood with his very first Hindi role in Karwaan! 
The slice of life film directed by veteran director Akarsh Khurana and produced by Ronnie Screwvala is poised to capture both hearts and smiles with its poignant and light-hearted take on grief, family, friendship, and acceptance. 
Moreover, Dulqer will be seen alongside social media and youtube sensation Mithila Palkar as well as paired up with the beloved veteran actor, Irfan Khan. which is a prize-winning duo the Silver screen has yet to see!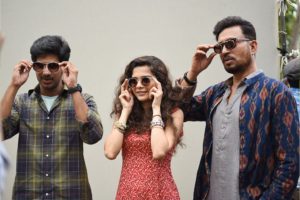 The movie, in short, follows 'Avinash' (Dulqer Salmaan), a single man in his 30s, with a job at a huge software firm in Bangalore, who gets sent on a wild road trip alongside his friend Shaukat (Irfaan Khan) after hearing word of his Father's death in an accident, and is called to collect the body. Thereafter, a comedy of errors ensues, filled with moments of redemption, friendship, hope, love, and inspiration.  
The Movie will release nationwide on the 2nd of August with a world-wide release on the 3rd of August.