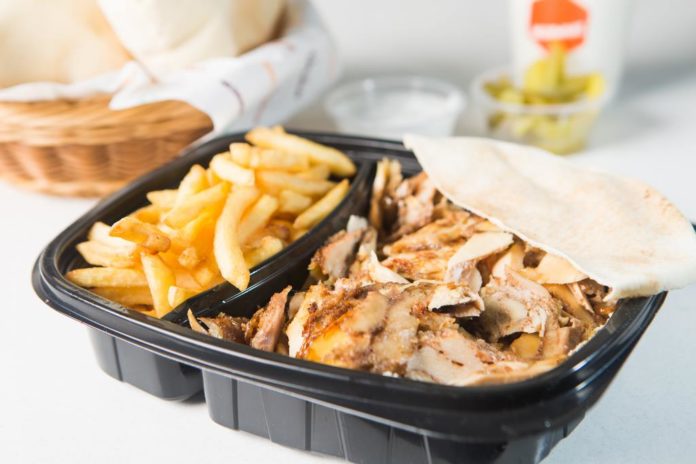 New Middle Eastern eatery is offering an Iftar special for Ramadan to help bring families and friends together for Iftar, while also making the holy month that little bit easier by delivering straight to your door.
Meshwari, which launched in Abu Dhabi at the end of 2017 and has just opened its fourth outlet in the capital, is offering two meal options during the Holy Month catering to both individuals and families. Guests can choose between the individual shawarma platter and the shawarma by the kilo for family and larger groups.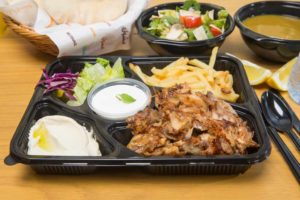 For just AED 45, the Iftar Shawarma platter includes a shawarma of choice, fries or rice, soup, salad and a soft drink. The shawarma by weight option is priced at AED 50 per half kilo of the meat of choice. It will be served with fries, pickles, Arabic bread and garlic sauce or tarator sauce based on the choice of shawarma. Dates will also be offered with both meal options for guests to break their fast.
Youssef El Habbal, CEO at Serenity Hospitality which own and operates Meshwari outlets, said: "We have created these two packages especially for Ramadan to make things a little bit easier for people as well as offering group meals to help families and friends enjoy the Iftar meals together."
Meshwari, a fast-casual Middle Eastern eatery which launched in September 2017, recently opened its fourth outlet at the new Al Bahar beachfront on the Abu Dhabi Corniche.
For deliveries, please call 600-500-404.
Date: Available from sunset throughout Ramadan
Price: Shawarma Iftar platter – AED 45 (inclusive of fries or rice + Soup + Salad + Soft drink)
Shawarma by the KG –½ KG – AED 50
Chicken shawarma – served with fries, pickle, Arabic bread, garlic sauce
Meat shawarma – served with fries, Arabic bread, tomato, tarator sauce
Location & Timings: Khalifa Street branch (Open for deliveries) – 11am – 3am, Salam Street branch -Sunset – 3am, Al Wahda Mall extension branch – Mall timings, Al Bahar