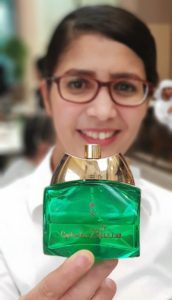 Milas the famed Emirati cuisine restaurant at Dubai Mall recently launched a new menu for the season and blogliterati.com was invited to review it.
At Milas we were welcomed by their friendly and jovial hostess Fatima who presented us with some unique fragrances released by the company on occasion of Saudi National Day.  Fatimah and the team took very good care of us till the end of our visit. Our table was served by waiter Muthu who was prompt, attentive, friendly. He helped us a lot in selecting the dishes to try and also offered suggestions. He was quite knowledgeable about the dishes served.
What we had
We started off with the customary Lentil and Cream of Mushroom soup.
Cream of Mushroom Soup
Hands down this is the best ever soup I have tasted in the whole of UAE. The only other place in town that makes Cream of Mushroom soup as good as Milas is Third Avenue Café in Dubai Mall. It is no surprise that Third Avenue Café is a sister concern of Milas.  This soup gets my 5/5. Bliss!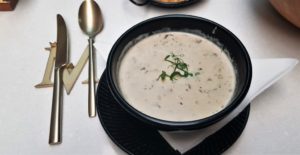 Lentil soup was okay. Nothing extraordinary like the cream of mushroom.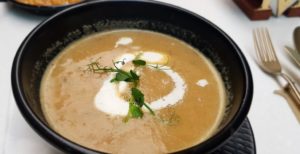 Dil Zatar Salad : This salad looked tempting to look at in the menu displayed on the tablet. However it was a let down and did not hit the right spot in terms of taste.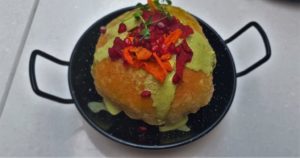 In others salads we had Tabbouleh and Sem Sem. I found Sem Sem pretty distinct and flavorsome.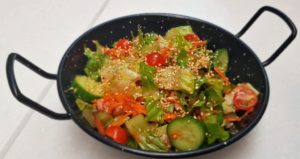 Appetizers
In appetizers we were served items from the new menu. We had Shawarma fingers and Crispy wow. Both were delicious and unique.
Crispy wow : Fried hummus patties stuffed with beef tenderloin. It was super crispy on the outside and juicy inside. 5//5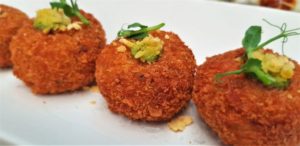 Shawarma Fingers : Bite sized gourmet version of the regular shawarma – it had chiken halazoni & deyay shiwa wrapped In saj Bread. It was served with a variety of yogurt dips. 5/5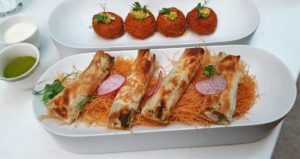 Dil Kashmiri :  This dish is a stylized version of the Indian Raj kachori with a crusty outer and filled with sweetened yoghurt, potato, chickpeas, fried bread and pomegranate seeds. It was very delicious and flavor packed.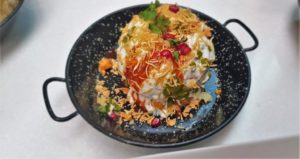 Main course
In the main course we went for Lamb Biryani. We enjoyed some really fine and elegantly exposed lamb shanks dum-cooked to tender perfection in cardamom tinged juices and marrow. The whole meat bliss was finished off with Basmati rice and flavorful saffron.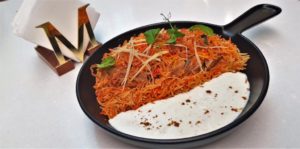 Juices and beverages
I must specially note that Milas undoubtedly makes some of the best juices and cold coffee  in town. I have tried their cold beverages before and each and every single item have been stand out quality. This time we tried the tempting chocolate secret, fruitilicious Mango passion touch and Toffee Coffee Frappuccino.
View this post on Instagram
Desserts
In desserts we had Strawberry Millefoglie a strawberry cream ecstasy. Both the desserts were very delicious.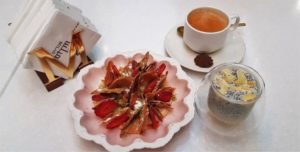 The Gallery