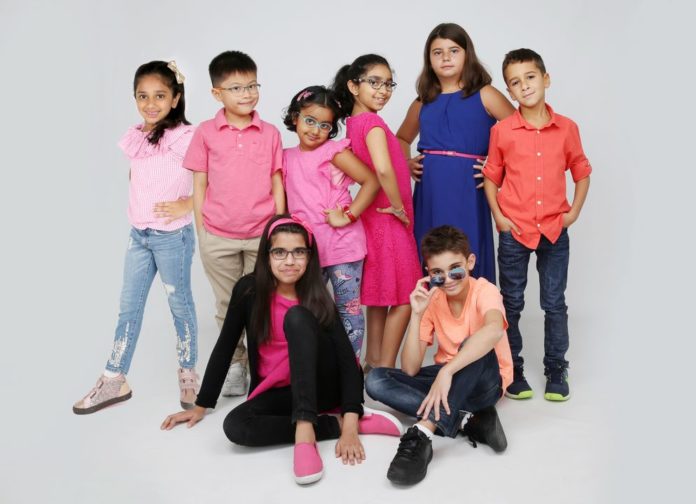 Pearl FM, the region's only radio station for children announced that a group of children aged 8 to 13 years old, were trained to become the first children's radio hosts in the country. The announcement was made during a press conference held at the Al Jalila Cultural Center for Children (AJCCC) last month.
The hosts, both boys and girls, are from different nationalities. Starting from October 27, the children have started presenting The Kids Club show, a two-hour show which will be aired once a week with three reruns during the weekend. The pre-recorded episodes of the show cover a number of educational and entertaining topics which are of interest to children such as: the love of giving, the UAE, cartoons, occupations, family, travel and tourism. The topics were chosen by a team of experts from Pearl FM.
The Kids Club has two main hosts: Aashna Takhtani and Mishal Faraz who are joined by 6 supporting hosts: Mohammad Fahad Moawaad, Oscar Mairet, Irra Bhattacharjee, Yara McDonald, Sana Pruthu Shah and Magnus Tang.
"The station is keen on providing media training to children and in nurturing their talents by providing them with a platform through which they can develop their self-expression skills," said Adel Omar, Senior Special Project and Media Director at AJCCC adding that over the last few months Pearl FM's creative and talented team selected a group of children and provided them with training in the areas of: presenting, preparing a radio show, understanding the internal structure of a radio station – from production to presenting to directing and finally, editing.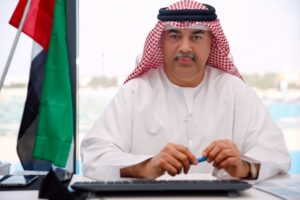 When it comes to the selection of the children, Adel Omar said: "The children are loyal listeners to Pearl FM and have regularly taken part in our shows. They frequently visit the station with their parents and we noticed that they have potential talent which could be developed. Our team, led by media specialists Mona Al Marri and Dr. Lamya Tawfik, held several meetings with the children and their parents before making their selection.  A number of children were also placed on standby in case one of the hosts was unable to make it to the recording due to an emergency."
The children were trained to understand the inner workings of a radio station and were taught how to speak with confidence when talking into a microphone in the studio.
Adel Omar added: "Since its launch, Pearl FM has always been keen on offering unique radio content by showcasing young talent. We seek to be the best in our field and to pave the way for children to follow our footsteps. Children are an integral part of society and they are the foundation for our future that is why we consider it our duty to prepare them for tomorrow and to provide them with the knowledge and experience they need to have a positive impact in the future.
The Kids Club show, hosted by Arab and non-Arab children, will be broadcast in English and is directed by Mona Al Marri, director and producer at Pearl FM. Mona Al Marri holds a bachelor's degree in Film Making from the American University in Dubai's Mohammed bin Rashid School for Communication with a specialization in Scriptwriting and Directing.
The show is produced by Dr. Lamya Tawfik, radio presenter and producer at Pearl FM. Dr. Tawfik holds a bachelor's and a master's degree from the American University in Cairo and a doctorate degree in Childhood Studies (with a specialization in Children's Media and Culture) from the Institute of Postgraduate Childhood Studies, Ain Shams University. In addition to her media and academic experience, she is also an actress and storyteller in Dubai.