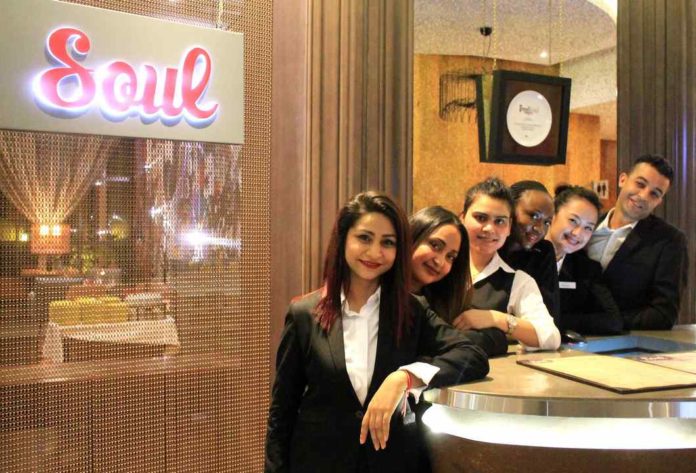 Bistrot + Gastronomy = Bistronomie
bistronomie f –bistro-style gastronomy, characterised by good food in small portions
Right from technology to healthcare to food to whatnot, the French have been innovators of ideas that changed the world. While many of us may not understand French we definitely appreciate French cuisine, and with every good reason. The French gastronomy is, and has always been about fresh ingredients, time-honored traditions and well-mastered techniques of cooking. The result – delectable food – loved by all.
Bistronomie – is also the innovation of a bunch of progressive French chefs, who started off a movement in France, but which has today become popular all over the world. Bringing unique culinary experiences with premium quality food in a bistro-like ambiance, the 'Bistronomie' concept has turned into a global food drive sought-after by food connoisseurs across continents.
The History
The "Bistronomie" concept was first conceived in the 1990s when young French chefs with haute cuisine training re-interpreted classic dishes and served them in a new breed of casual, less stuffy, "bistro"-style restaurants. Today, "Bistronomie" is synonymous with high-quality French cuisine with a twist and Mövenpick, which is renowned for its culinary expertise, has mastered it.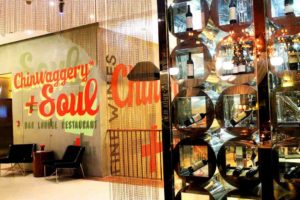 If you are intrigued by all this information and want to try out Bistronomie cuisine in Dubai simply head over to Soul restaurant in Mövenpick Hotels & Resorts, JBR.  Movenpick has brought out the best of "bistro" and "gastronomy" to its restaurants around the world in its latest 'Bistronomie' food promotion, which is currently running in select properties world over till 20 November 2017.
If you imagined, like many others, that French cuisine is expensive, elaborate and pricey, well let me assure you, the Bistronomie menu offers you some of the best of French cuisines at prices you can't imagine.
I popped into Soul Restaurant in Movenpick JBR last week, to try out the 'Bistronimie' menu  Impeccable cuisine in a chic setting, with honest, fast & friendly service, is how I would define the whole experience.
The first thing that really caught my attention at the Soul was the colourful graffiti. While the overall milieu relaxed me, the subtle lighting, candles, beautiful décor, and the pretty wall art ensured that I had the most intimate and romantic dining experience.
Mövenpick Hotels & Resorts is an award-winning hotels group with the reputation for exceptional swiss-service. Me and my partner had a taste of this at the Soul.  Considering that I was trying out 'Bistronomie' for the first time, I was slightly uncertain about what to order from the menu and a tad confused. With a strictly vegetarian significant other, I was all the more worried.
But thanks to the helpful staff at Soul, we were soon enjoying our food and gathering new insights about this delectable bistronomic-food-extravaganza.
The Food
We started off our indulgence with Focassia Bread Italian & butter. With the Game Keepers Shiraz, we were offered some really amusing 'Amuse Bouche' – a tantalizing appetizer of Watermelon, Fateh Cheese, Vinegar and Balsamic. We also relished Salmon Mousse with pumpkin bread and Ketchup. Both tasted scrumptious.
Appetizers
For appetizers we went for Plateau de Fruits de Mer – a large seafood platter that came covered in a bed of ice. It had mussels, oyster, tartare salmon, prawns and scallop.  It was a perfect appetizer that made me really look forward to the main course.
The Plateau de Fruits de Mer was fresh and well-seasoned with all the right condiments, making it taste delectable.  The other appetizers they have on the 'Bistronomie' menu are Rillettes de Canard – cold shredded duck confit with duck fat. They also have Salad Nicoise – a delightful mix of green leaves, potatoes, tuna, eggs, ,tomato, bell peppers, green beans and anchovies for those Anchovy fans.
Main Course
The three main dishes in the main course are Moules Marinieres, Pot-au-Feu-a-la Bourgeoise and Cordon-Bleu au Comte.
Moules Marinieres (Mussels with onion, garlic and white wine)
Pot-au-Feu-a-la Bourgeoise (Beef top side hot pot with vegetables)
Cordon-Bleu au Comte (Veal escalope stuffed with comte cheese)
I asked the outlet manager for her recommendations on what to try from the above.  Since I mentioned about my liking for cheese, she highly recommended that I try Cordon-Bleu-au Comte.  And I did.
I absolutely loved this dish. Crisp on the outside and so cheesy and tender on the inside, Cordon Bleu au Comte was an absolute delight to have.  As I wielded my knife and cut right across the crunchy flesh, I witnessed the glorious sight of cheese oozing out from the meat. For an ardent cheese lover like me, it was bliss.  The meat was clearly fresh and top quality and the cooking was done to perfection. I highly recommend this dish for anyone who loves to have plenitude of cheese in their food.
Desserts
With the stomachs already filled to brim, there was no place for desserts but nevertheless highly tempted by the limited, but tantalizing dessert menu, we ordered thin apple tart with vanilla icecream, Carmelita ice cream (which reminded us of the indian sweet 'Peda') and Baked Alaska. (Both Carmelita ice cream and baked Alaska are not part of the Bistronomie menu, however I believe you can still order from the restaurant's regular menu.
The Service.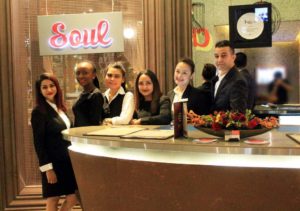 Service is one thing that can make or break a restaurant. On that note, I must say that the level of service at the Soul clearly impressed beyond words. Particularly the waitress Lakshmi, who paid great attention to details and went out of the way to make us feel at home. Due credits also to the outlet manager too, for ensuring we had a great evening.
Nadia Moujahid – the outlet manager was very happy to speak about the restaurant and their latest promotions, on camera.
The Ambience
Totally relaxed, jazzy, stylish new-york-themed funky venue with themed-art and graffiti all over the walls. Candle lights and dim-level lighting means you can enjoy a very intimate and romantic dinner date with your loved one. Soul also offers an Al fresco poolside setting with shishas, live DJ and fantastic music. This is where you would love to be sitting on a Thursday night immersed in aromatic fragrance of shisha, moonlight and music.
Bottom line :
Soul is a fantastic spot if you love french food and love to eat it in style at prices that don't break the bank. Whether it is an intimate dinner date or a casual catch up with friends over shisha and bubbly, this JBR resto would be the perfect choice.
Don't miss the Bistronomie promotion which is on till only the 20th of this month. If you miss it, you miss it!
This place is highly recommended.
Food: *****
Décor: ****
Service: ****
Ambiance: ****
Value: ****
Contact details & other info
Phone number
04 4498888
Table booking recommended
Opening hours
SOUL BAR:
Daily from 12 noon to 2.00 am
SOUL RESTAURANT:
Daily 5.00 pm – 1.00 am
Dress Code
Smart casual