The city's new pan-Asian bistro restaurant, Tum Tum Asia, opened its doors last week on a quest to introduce an indulgent take on popular street bites from across Japan to India, paired with an unparalleled dining experience.
Tum Tum Asia is the brainchild of celebrity chef Akshay Nayyar who curated a distinct, extensive menu inspired by his travels across Asia. His carefully crafted menu captures the essence of Asian street food culture, translating popular seafood- and meat-based street bites into irresistible vegetarian counterparts.
Flaunting colourful, kitschy décor and Instagram-worthy street-inspired wall murals, the restaurant offers many reasons to drool over the food too.
CHIANG MAI CURRY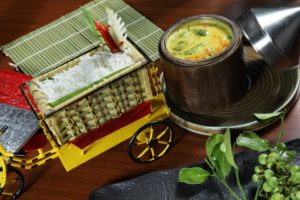 Tuck into crowd favourite – Chiang Mai Curry. This aromatic, comforting curry from Thailand, infused with turmeric, ginger, lemongrass and kaffir lime leaves, is robust in texture, flavour and nutrition. Best served with sticky rice, this yellow curry is truly a feast for the senses.
YES YAKITORI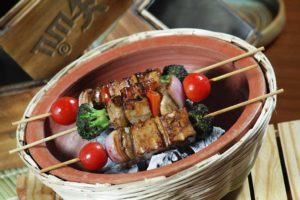 This Japanese import is a street food classic in Tokyo. Replacing skewers of meat with firm cheese and button mushrooms with teriyaki glaze, Tum Tum Asia's Yes Yakitori is a must-try for those who love grilled food.
BAMBOO GORENG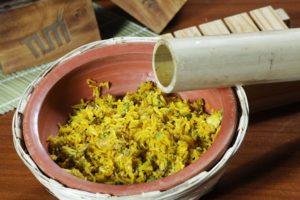 An Indonesian delight, the Bamboo Goreng is curried fried rice charred in true Tum Tum style, and perfumed with basil and coconut to boost the flavour.