Last night, fans of John Legend at the Emirates Airline Dubai Jazz Festival had the Best They Ever Had of him as he performed some of his greatest hits such as 'All of Me,' 'Ordinary People,' and 'Green Light.'
His charisma, soulful music and showmanship definitely captivated fans for the second night of the three-day festival.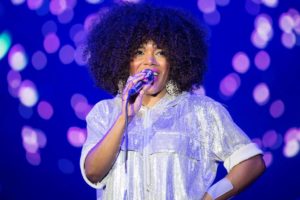 With his previous Dubai Jazz Fest performances in 2008 and 2015 that showcased the inherent prowess of his voice and his passionate piano playing, festival goers were treated to yet another overwhelming display of raw talent by the award-winning legend.
Opening the show was China Moses, who mesmerized the crowd with her soulful voice and astounding renditions of tracks from her new album Nightingales.
The 16th anniversary of Emirates Airline Dubai Jazz Festival taking place at the Dubai Media City Amphitheatre will also see Latino icon Ricky Martin set the stage ablaze with his performance and special premiere of his new hit single 'Fiebre' for the finale night on February 23.