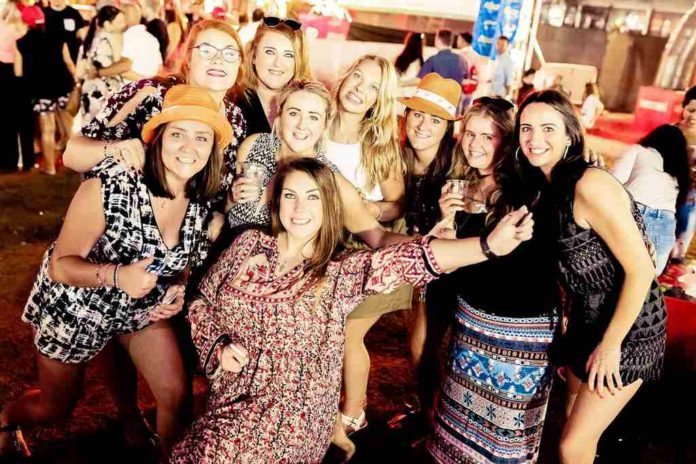 Taste of Dubai presented by Turkish Airlines, returns to Dubai Media City Amphitheatre this weekend on the 8th, 9th and 10th of March celebrating its 11th year as the city's favourite food, drink and music festival as part of Dubai Food Festival. The three-day food extravaganza will give you the chance to taste the city's favourite restaurants, be inspired by a new line up of world-class celebrity chefs, and listen to international music acts

Taste of Dubai kicks off on Thursday 8th March from 4pm onwards, with opening acts from local bands before eighties soul legends, Sister Sledge featuring Kathy Sledge takes to the stage for an electrifying night of disco, funk and soul, for one-night-only, with their classics including 'Lost in Music', 'We are family', 'He's the Greatest Dancer' and 'Thinking of You'.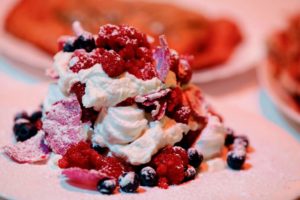 There are many new editions to Taste of Dubai this year including; a dedicated Italian Pavilion hosted by Michelin Star chefs jetting in especially for the weekend; the Chef's Tasting Table where VIP ticket holders could get the chance to be selected as one of the top taster to join them in trying some of their delicious mouth-watering master pieces at the Crate and Barrel Chef's Theatre; you can learn about all things dairy in the pop-up Butter Kitchen with gastronomic butter workshops with French Chef, Charles Soussin and dairy specialist, Francois Tovin awarded the best cheesemonger in France; and this year Reel Cinemas will be screening family movies throughout the weekend.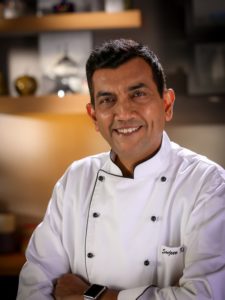 This years international line up of celebrity chefs includes for the first time Michelin Starred Chef Giorgio Locatelli and BBC's 'What to Eat Now' Valentine Warner; 2013 'Chopped' Champion Jun Tanaka; Annabel Karmel best-selling author on baby food & nutrition; India's legendary Sanjeev Kapoor; and Taste Dubai's favourites Reza Mahammad and the much-loved South African chef Jenny Morris. They will be joined by Michelin Starred Italian chefs Silvia Baracchi, Maria Grazia Soncini, Marco Battega as they cook 'live' in the Italian Taste Pavilion Chef's Theatre.
If you think you have what it takes to impress the celebrity you can put your creative cooking skills to the test in the Taste of Dubai favorite the Al Ain Farms and Kibsons Cooking Challenge as you cook alongside the Taste of Dubai celebrity chefs and challengers to win prizes. There will be other chances to win at Taste of Dubai including flights to Istanbul with Turkish Airways and flights and accommodation to Rome courtesy of Airmiles and I Factor events up for grabs.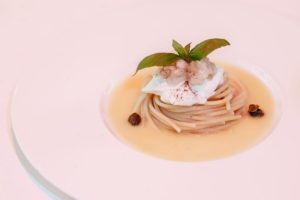 When it's time to eat, experience the city's most loved restaurants and cafes, where you can taste their chefs gourmet dishes. This years' line up of restaurants includes: Le Petit Belge, Bread Street Kitchen, Nobu, Shanghai Chic, Soul, Couqley, Jodhpur Royal Dining, Kiza, Salero, Burger & Lobster, Weslodge, Royal Orchid, Aubaine, Sonamu, Tresind, Wake, The Eloquent Elephant, Guy Fieri, Sri Lanka, Key West, Pizza Rustica Pizzeria, Cucina Mia Pizzeria, Rondo Locatelli and Rossovivo.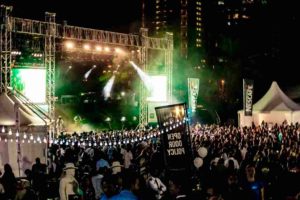 Sit back and enjoy your food with live music on the main stage throughout the weekend from local bands including Salha, 4TheMusic and Mark Zitti ei Fratelli Colettell or enjoy a variety of family movies screening by Reel Cinemas which will include:  Fantastic Beasts  (8th March 8pm-10pm); Guardians of the Galaxy (9th March 3pm-5pm); Spiderman Homecoming (9th March 8pm-10pm); Kung Fu Panda 3 (10th March 2pm-4pm); and Captain America 3 (10th March 7pm-9pm).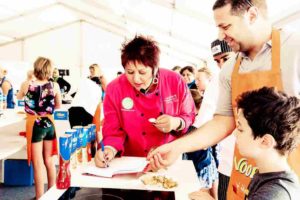 For those looking for the ultimate Taste experience make sure you get your hands on VIP tickets in advance which provides you with fast-track entry into the festival and unlimited access to the VIP lounge and bar. Located in prime position near the stage, you'll be able to relax in style on lounge-style seating, while you each enjoy two complimentary drinks and three food vouchers to sample your favourite dishes from any participating restaurants, all part of the VIP ticket experience. But you'll have to be quick as VIP tickets are sell out fast, book early to ensure this exclusive experience.
Book your tickets in advance now at www.tasteabudhabi.com