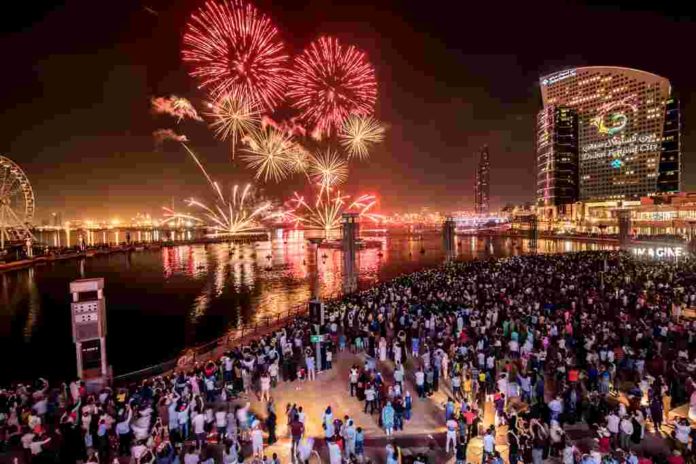 Marking the nation's 47th National Day, Dubai Festival City Mall invites shoppers to come and celebrate the UAE and its heritage with a series of events held at Festival Bay from 2:00 PM onwards, including two special fireworks displays at 8 PM and 10 PM, right after each special IMAGINE show on Sunday the 2nd of December.
The packed schedule of events will be held throughout the day, including the traditional Ayala dance performances from 2:00 PM onwards, and a brand new IMAGINE show held at 8 PM and 10 PM.
Shoppers are advised to join the festivities earlier in the day, check out the new festive collections at Robinsons, enjoy family entertainment at Fabyland or try some authentic Emirati cuisine at Al Fanar to get a great viewing spot for both the fireworks and the IMAGINE show. With a wide selection of waterfront restaurants to choose from, Dubai Festival City Mall is the place to be to celebrate the National Day long-weekend.