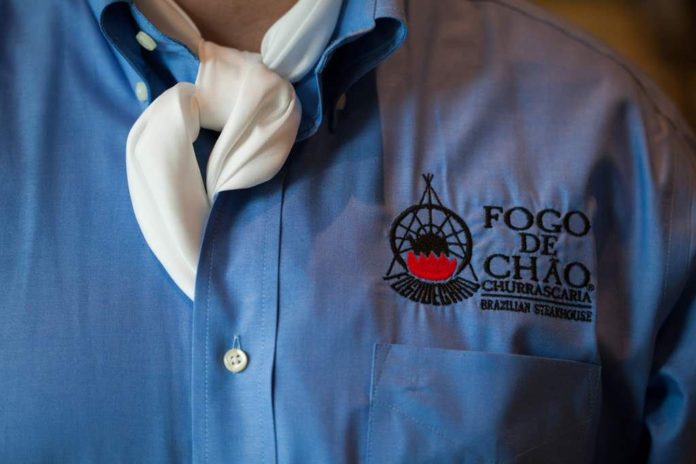 The internationally-renowned Brazilian steakhouse Fogo de Chão introduces its exceptional One Cut Experience, a special Mother's Day churrasco offer, and is set to launch two brand new brunch packages this month. The churrascaria, located in Central Park Towers in DIFC, is famed for its authentic churrasco gaucho experience – where every cut of meat is carved tableside – its specially curated and exquisite selection of grape, and its knowledgeable staff. Offering speciality and all-inclusive options, guests can indulge with Fogo de Chão's renowned fine-dining churrasco experience, and enjoy a selection from Fogo's premium beverage menu.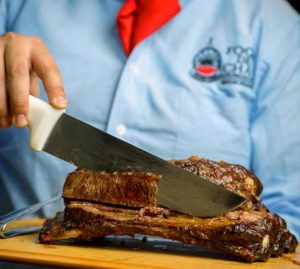 One Cut Experience
Journey to Southern Brazil and try Fogo's One Cut dining experience created by authentic Brazilian Gaucho chefs. Guests can choose one of the following 8-10oz premium cuts served tableside, accompanied with Brazilian side dishes; and enjoy unlimited visits to the gourmet market table and Feijoada station offering fresh salads, fruits and vegetables.
Fraldinha – Strongly marbled bottom sirloin steak, carved against the grain for tenderness
Picanha – Most prized Brazilian sirloin steak, lightly seasoned with sea salt, thinly sliced
Leg of Lamb – Fire-roasted until tender, sliced off the bone. Served with mint-churri sauce
Chicken – Tender citrus-marinated chicken breast, lightly seasoned with Brazilian spices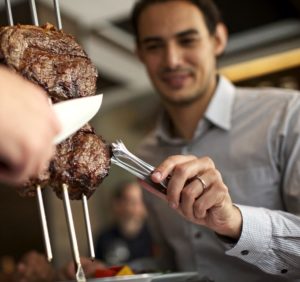 The One Cut experience is perfect for a business lunch or dinner, or a lighter tailored experience where you can enjoy a premium cut with Brazilian side dishes and gourmet market table for only AED 129.
7 Days a Week – Lunch or Dinner
Includes: 8-10oz of your choice of Picanha, Fraldinha, Leg of Lamb, or Chicken Breast, Gourmet Market Table, Feijoada Station – AED 129
Mother's Day – March 21
Fogo de Chão is celebrating all the wonderful mothers on March 21 with a complimentary Fogo Churrasco fine-dining experience.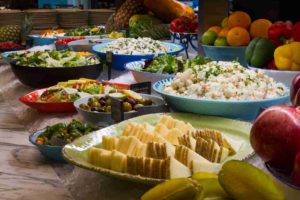 Mothers can enjoy a complimentary Fogo churrasco experience of unlimited premium cuts of steak, chicken and lamb served tableside by specially trained Brazilian gaucho chefs, as well as the gourmet Market Table and Feijoada Station, when one or more people in the group order the Fogo Churrasco Experience.
Treat Mom to the day she deserves with Fogo de Chão's complimentary Fogo Churrasco Experience this Mother's Day.
Mother's Day Promotion:
One complimentary Fogo Churrasco Experience for Mom when one additional Churrasco experience is purchased
The Fogo Churrasco Brunch Experience
Starting from March 23, the Fogo Churrasco Brazilian Brunch will be available from 12pm to 4pm every Friday. Now not only can guests enjoy the signature churrasco experience which includes unlimited premium cuts of meats carved tableside by Brazilian gaucho chefs, and Fogo de Chão's gourmet Market Table, but also unlimited beverages too.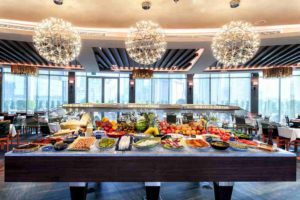 There will be two brunch packages both will include Fogo de Chão's signature selection of premium cuts of meat carved tableside by Brazilian trained gaucho chefs, and refreshing mocktails such as the Classic Paraso, Raspberry Búzios, Mango Canival, Frosty Brazilian and Strawberry Mint Spritz, as well as water, soft drinks, and a selection of teas and coffees.
The Fogo churrasco brunch experience with house beverages also includes signature cocktails such as the Brazilian favourite and Fogo speciality, the Caipirinha, and international classics such as the mojito, a selection of red, white and sparkling grape from Fogo's exquisite wine list, along with homemade sangria.
Guests choosing either brunch package can also indulge in Brazilian-inspired desserts along with traditional favourites after dinner at the Fogo dessert station, including papaya cream, homemade Brazilian flan, Rio meringue and crème brûlée.
With indoor and al fresco dining options including the main dining area, the Fogo Bar & Lounge, a shisha lounge, private dining areas, a courtyard and an outdoor terrace with striking views of the Burj Khalifa, Fogo de Chão has a brunch setting to suit every guest.
Date: Launching March 23
Time: Fridays from 12pm to 4pm
The Fogo Churrasco Brunch Experience with signature mocktails, soft drinks, tea & coffee: AED 299.
The Fogo Churrasco Brunch Experience with house beverages & signature cocktails: AED 439.
Fogo de Chão in Central Park Towers, DIFC is the brand's second location in the Middle East with joint venture partner the Enany Group of Companies, and its 51st location globally.  Founded in Porto Alegre, Brazil in 1979, Fogo de Chão, meaning 'fire on the ground', refers to the centuries-old grilling techniques of churrasco, where meats are slow cooked over an open fire that reaches temperatures beyond 800° degrees Fahrenheit, or over 420° degrees Celsius, exposing their natural flavours, and then carved tableside by Brazilian-trained gaucho chefs.