Meraas and Dubai Holding hosted a stunning cultural evening to mark the official launch of the Hala China initiative. Organised with the support of the Embassy of the People's Republic of China in the UAE, the Consulate-General of the People's Republic of China in Dubai, and Zhejiang Provincial Department of Culture, the evening featured Chinese musical Wind from the Sea.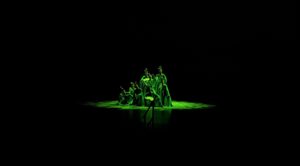 The event followed a signing ceremony held in the morning, where businesses and organisations from Dubai and China committed to advancing the Hala China initiative through various strategic partnerships.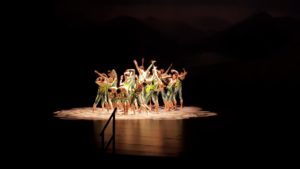 The performance wowed audiences at Dubai Opera with its showcase of China's rich cultural heritage and dynamic trading history, set against the context of the famous Maritime Silk Road.
Produced by China's Zhejiang Song and Dance Theatre Co, the musical comprised a series of separate works that reflect the culture and art of the coastal province of Zhejiang, one of the early producers of silk and a major contributor to the silk industry to date. The musical also highlighted the role the Silk Road played in shaping trade routes and the close ties that exist between the UAE and China.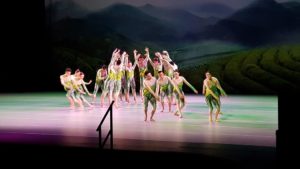 The event was attended by H.E. Wang Xiao Hui, Executive Deputy Minister of the Publicity Department of the Central Committee of the Communist Party of China; Sheikh Majid Al Mualla, Chairman of the Board of Directors, Hala China and Divisional Senior Vice President Commercial Operations, Centre, at Emirates; H.E. Ni Jian, Ambassador of the People's Republic of China to the UAE; Li Lingbing, Consul General of the People's Republic of China in Dubai; Dr. Abdulla Al Karam, Chairman of the Board of Directors and Director General of the Knowledge and Human Development Authority (KHDA); and members of the Board of Directors of Hala China.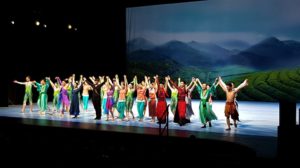 Launched earlier this year, Hala China is an initiative by Meraas and Dubai Holding that aims to complement Dubai's rich calendar by creating an annual schedule of exciting events showcasing Dubai and the UAE to Chinese tourists. The initiative will see several key government ministries and companies in Dubai and China team up to organise events that will play a role in further strengthening bilateral relations.