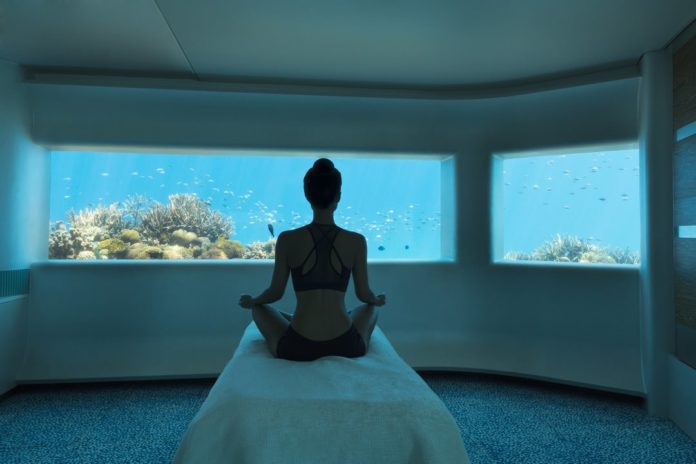 Create your own fantasy in a realm of serene tranquility with freedom to explore and surrender, at Huvafen Fushi set against the canvas of the Indian Ocean.
Huvafen Fushi, is a private adults only Maldivian island retreat as part of the destination's focus to entice discerning travellers from the region with intimate, yet experiential escapes.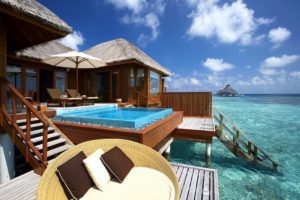 A serene, yet vivacious refuge with facilities to awaken, tease, discover, and surrender. Fearless imagination. Seductive embrace. Passionately discreet. Dynamic connoisseur. Huvafen Fushi is the perfect combination for guests seeking an elevated and private travel experience.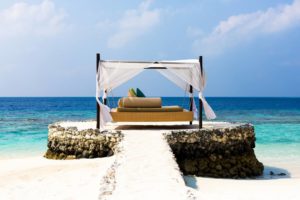 Situated in North Malé atoll, 30 minutes by luxury speedboat or 10 minutes by Seaplane from Malé International Airport, Huvafen Fushi is a singular island. In Maldivian tongue, 'Huvafen Fushi' means 'Dream Island.' A fitting name to attract worldly travellers driven by personal values and alluring rendezvous to its seductive shores.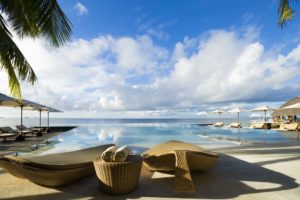 44 private and intimate island hideaways on-shore or over the water offer the perfect space to relax and unwind, while divine over-water villas with staircases sink into the serenity of the sea. Exclusively yours. Meander through jewel-toned lagoons before surrendeing to a body treatment in the depths of the world's first underwater spa, The Lime Spa, the prefect place to sooth.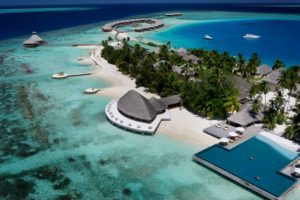 Follow up with an epicurean journey and let your palate explore at one of five dining destinations set to tantalise guests with elevated tastes. Private dining experiences further immerse guests into Huvafen Fushi's 'Dream Island' experience and intimacy. While pristine shores offering the perfect setting to rejuvenate, Scuba diving, yoga, shark diving, dolphin cruises, sunset fishing, expeditions with marine biologists, jet skiing, kayaking and a multitude of other activites allow for energising and explorative options.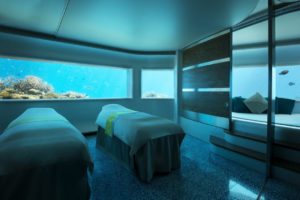 Awaken the senses. Being an 'adults only' resort, Huvafen Fushi is perfect for couples and groups looking to surrender and immerse into an iconic destination.