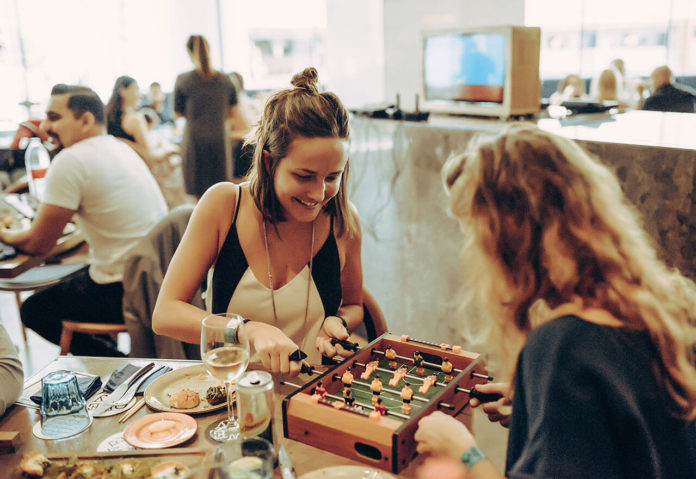 Popular Media City gastrobar Qwerty's Friday BRNCH concept has evolved into Qwerty QWUNCH and this Friday 3rd November saw the launch of a longer version of their unique (and tasty) Friday brunch served inside and out on the terrace.
The brunch, now called QWUNCH, has been extended from two to three hours of unlimited food and beverages from 1-4pm so 'Qwunchers' don't feel rushed, especially those of you who arrive fashionably late (or whose taxi took a little longer than expected).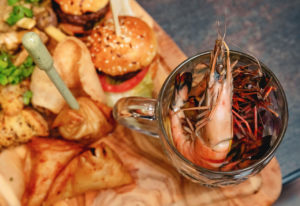 The popular menu offers a 'sit down' brunch served at your table with a selection of Qwerty favourites featuring starters, grazers & main munches from the a la carte menu of filling British favourites. Starters are endless, so you can ask for more before choosing one of the day's mains, which always includes a vegetarian option.
Then out rolls one of the highlights of QWUNCH – the dessert trolley, a customised shopping trolley wheeled around the tables by the chef. It's a sweet sensation loaded with cakes, desserts and even a mini blowtorch for the individual cups of tiramisu. Have your camera phone at the ready!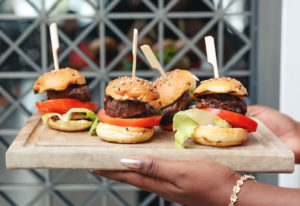 The other thing that makes QWUNCH stand out from the crowd is the silent 'Qwiz'. It's an opt-in Whatsapp group that keeps you intrigued and entertained throughout the afternoon. Digest Qwerty conundrums, team-building challenges, a secret sound and finally a 'name that tune' which nobody has guessed correctly and rolls over from week to week.
Conducting the Qwiz and providing the week's playlist is Jono from the radio, so you can be sure the tunes, and the chat, is on point. Prizes include weekend stays at Media One, Saturday Roasts and vouchers to use on your next visit to this lively neigbourhood hangout, so it pays to Qwunch at Qwerty!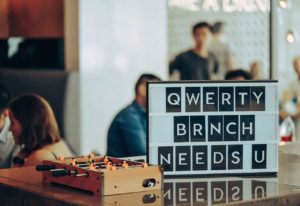 All this for only AED 295 from 1-4pm means you can fill-up without emptying your pockets, before 2-for-1 happy hour kicks in from 4-7pm.
For reservations call the Qwerty hotline on +971 55 124 9673 or Media One directly on +971 4 427 1000.