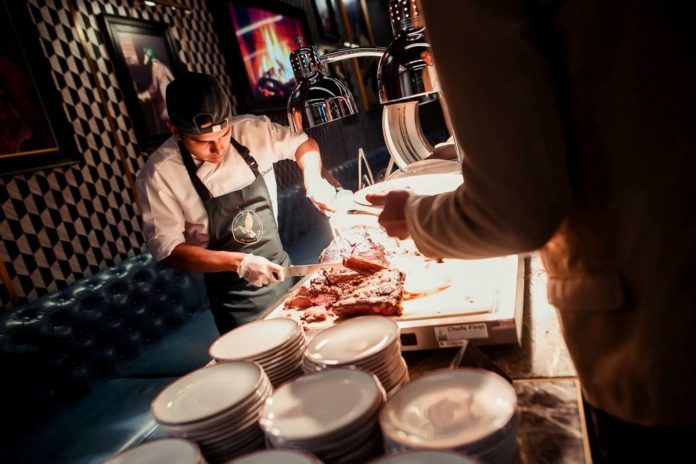 Homegrown restaurant management company, JRG Dubai, wets its beak with the opening of the city's newest country-style venue
JRG Dubai, the emirate's leading homegrown restaurant management company, is amplifying its market-leading portfolio of food and beverage concepts with the launch of a new gastropub experience, The Duck Hook* at Dubai Hills Golf Club, at the heart of the prestigious Dubai Hills Estate.
A characterful, family-friendly pub-style venue themed on country pursuits, The Duck Hook offers classically indulgent "pub grub meets modern European fare", while international draught hops and an artful selection of house tinctures will appease diners wanting to 'wet their beak' before or after a round of golf. Not only a haven for sports' fans, it's responsibly dog-friendly too, so you can bond over a bevvy with both your pooches and your friends while children can enjoy some al fresco entertainment in the outdoor play area.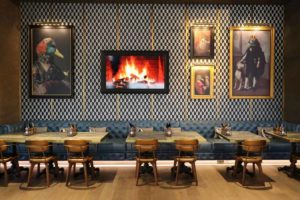 Launching as it means to go on, the new 19th hole venue is headed by the same world-class hospitality team which brought international brands The Ivy and Rivington Grill to Dubai. According to David Meikle, General Manager at The Duck Hook, the new venue will offer the same inimitable and unique style, service and attention to excellence which made The Ivy and Rivington Grill firm favourites with Dubai residents and visitors.
"You would be forgiven for thinking you had just stepped into the English shires when visiting The Duck Hook. From our extensive British-inspired menus and craft beverages, to the décor and setting, the new country-style restaurant will deliver diners the very best in cuisine, drinks and entertainment, perfect for all the family," said Meikle.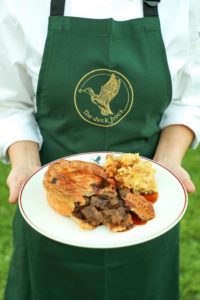 An idyllic hideaway to unfurl one's feathers while enjoying uninterrupted views of Dubai's stunning cityscape, The Duck Hook fare boasts an eminently palatable range of starters or snacks, including Duck! Scotch egg; shrimp tempura; chicken tikka bites or duck pâté terrine, as well as Ticklemore goats' cheese, broccoli and red onion tart; Atlantic prawn cocktail; Severn & Wye hot smoked salmon and beetroot or a classic Caesar salad.
For main courses, the hearty food is ready made for those not planning to take flight any time soon. Think beef Wellington for two; braised and roasted Welsh lamb shank; beer battered fish and chips; duck confit or a steak & ale pie. There's also tasty chicken ruby (curry) and a vegan Portobello mushroom, or Stockyard beef, burger. Arguably the star of the show, the hearty steak & ale pie is crafted from homemade short crust pastry and IPA hops offering a real treat for the taste buds. British expats looking for a real taste of home can also indulge in a good old traditional beef or turkey roast. Sides include duck fat chips, avocado, tomato and onion salad, or a cauliflower and leek cheese, to name but a few.
Desserts are worth bedding down for, with the likes of Eton mess, sticky toffee pudding and pineapple upside down cake providing top billing. Ducklings are catered for too, with some fresh takes on traditional dishes such as fish fingers, scrambled eggs, mini hotdogs and chicken nuggets, which are sure to send the little ones quacking with delight.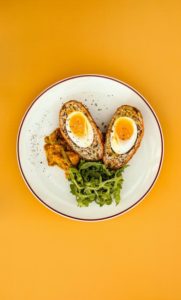 They say birds of a feather flock together – and The Duck Hook is set to become a haven for those who seek the finer things in life, among fine company, with a relaxed atmosphere.
After a hard day's ducking and diving, guests can choose to sip on a range of specially-curated cocktails – including the appropriately named Hook a Duck – a selection of popular British beverages, and an extensive grape and spirits list. Plus, a daily Happy Hour between 3-8pm with drinks from AED33 and other unbeatable F&B deals like Grub & Grog – a classic dish and a drink for just AED105 every Monday, Tuesday and Wednesday – The Duck Hook won't pull on the purse strings either.
And what could be better than free-flowing house filtered water? Every duck needs its watering hole, and The Duck Hook is committed to JRG Dubai's sustainability goals – you won't get plastic caught in your beak here.
The Duck Hook is opening alongside Hillhouse Brasserie, an upmarket boulangerie and brasserie also at the Dubai Hills Golf Club. The new outlets represent the first formal collaboration between JRG Dubai – the name behind iconic Dubai hospitality brands such as Pierchic, Pai Thai, Trattoria Toscana, The Noodle House and Flow – and master developers Emaar Properties and Meraas.
As per JRG Dubai's group-wide focus on sustainability, both new restaurants will source local ingredients where possible and avoid single-use plastics.
*A Duck Hook? What's a duck hook? A duck hook is a golfing term – a shot that curves hard to the left of your target (if you are a right-handed golfer). And just like a great pub, it almost always gets a golfer into some kind of trouble.
INFO: Open 12noon-12am daily, 12 noon-1am at weekends. Diners can book on 800 666353 or email: TheDuckHook@jumeirah.com or HillhouseBrasserie@jumeirah.com